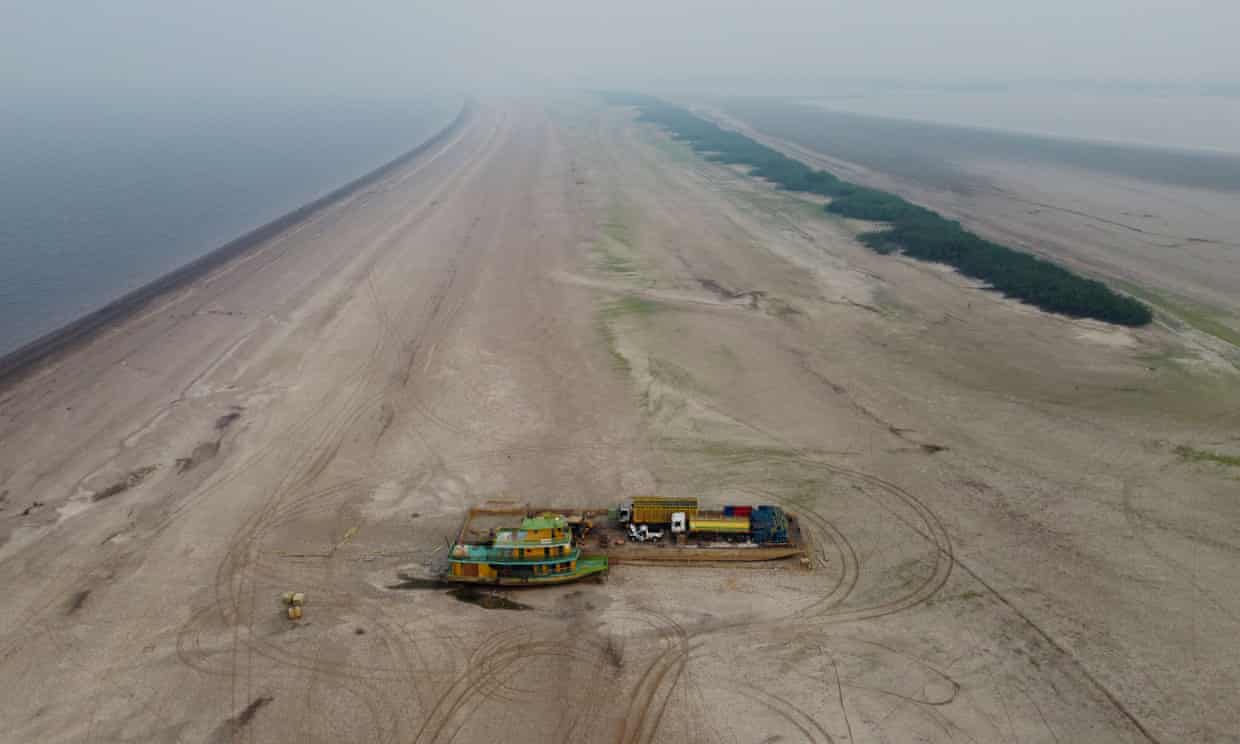 The water level at a major river port in Brazil's Amazon rainforest has hit its lowest point in at least 121 years, as a historic drought upends the lives of hundreds of thousands of people and damages the jungle ecosystem.
Rapidly drying tributaries to the mighty Amazon river have left boats stranded, cutting off food and water supplies to remote jungle villages, while high water temperatures are suspected of killing more than 100 endangered river dolphins.
The port in Manaus, the region's most populous city located where the Negro river meets the Amazon river, recorded a water level of 13.59 meters (44.6ft) on Monday, according to its website. That is the lowest level since records began in 1902, passing a previous all-time low set in 2010.
After months without rain, Pedro Mendonça, an Amazon rainforest villager, was relieved when a Brazilian NGO delivered supplies to his riverside community near Manaus late last week.
"We have gone three months without rain here in our community," said Mendonça, who lives in Santa Helena do Inglês, west of Manaus, the capital of Amazonas state. "It is much hotter than past droughts."
Some areas of the Amazon have seen the lowest rain levels from July to September since 1980, according to the Brazilian government disaster alert center Cemaden.
Nelson Mendonça, a leader in Santa Helena do Inglês, said although some areas were still reachable by canoe, many boats had not been able to travel on the river to bring supplies, and goods were being transported by tractors or on foot.
"It's not very good for us, because we're practically isolated," he said.
Luciana Valentin, who also lives in Santa Helena do Inglês, said she was concerned about the cleanliness of the local water supply after the drought reduced water levels.
"Our children are getting diarrhea, vomiting, and often having fever because of the water," she said.