(and Hong Kong)
Published September 2023.
Fossil Fuel Production
Carbon Dioxide (CO₂) Emissions
Total (Primary) Energy Supply
By Share
Total Energy Supply (also known as 'Primary energy') accounts for energy supplied prior to conversions to electricity or hydrogen. For help, see the introduction.
Absolute Quantities
Carbon Intensity
Energy Consumption (i.e. Final Energy)
Final energy accounts the consumption of energy in final forms, and therefore can account for electricity separately from heat (e.g energy consumed for steel manufacture, or by transport). Unlike primary energy, final energy does not rely on calculating equivalences for non-combustible fuels such as solar and wind. For help, see the introduction.
The above pie charts for each year are combined below to show the annual gross world energy consumption of each fuel, showing electric and non-electric energy consumption combined.
Electricity
By Share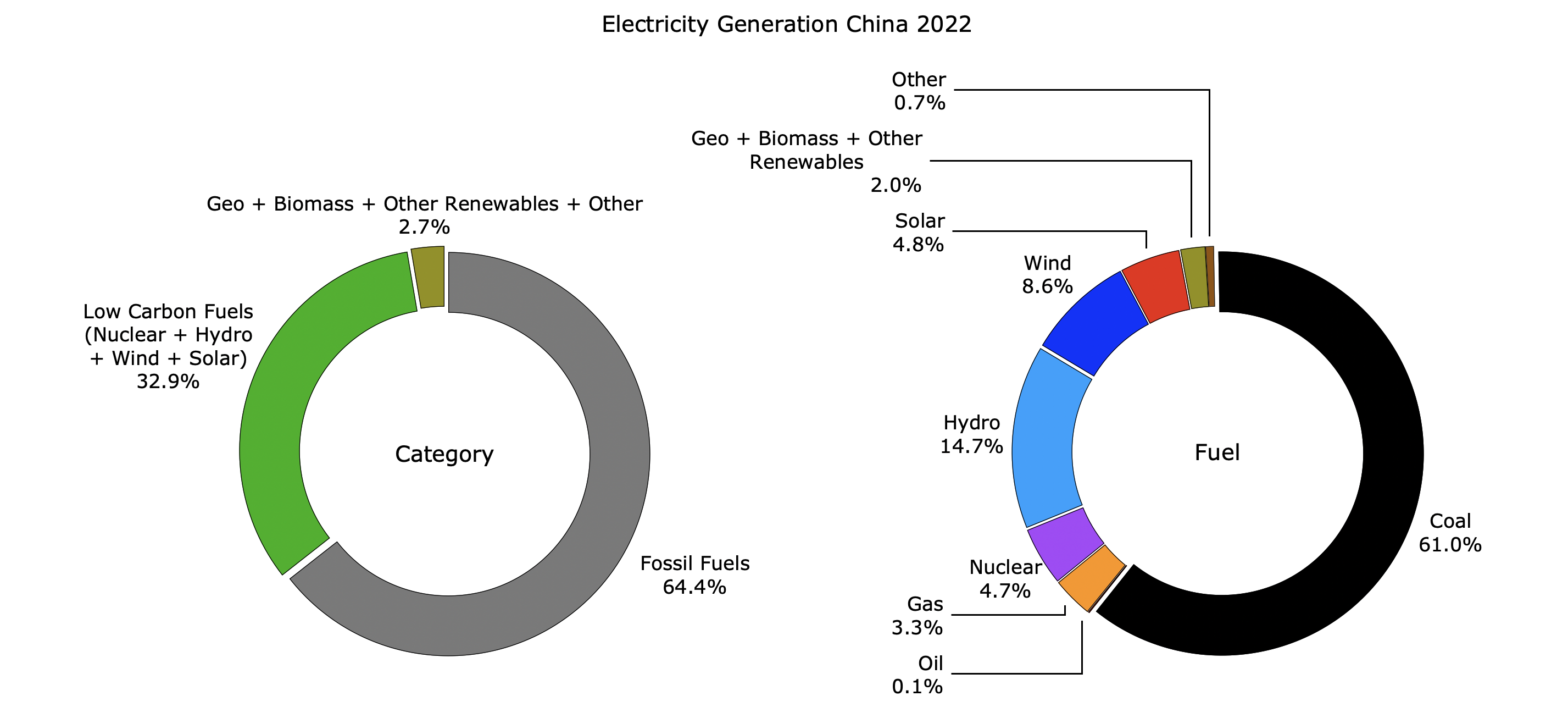 Absolute Quantities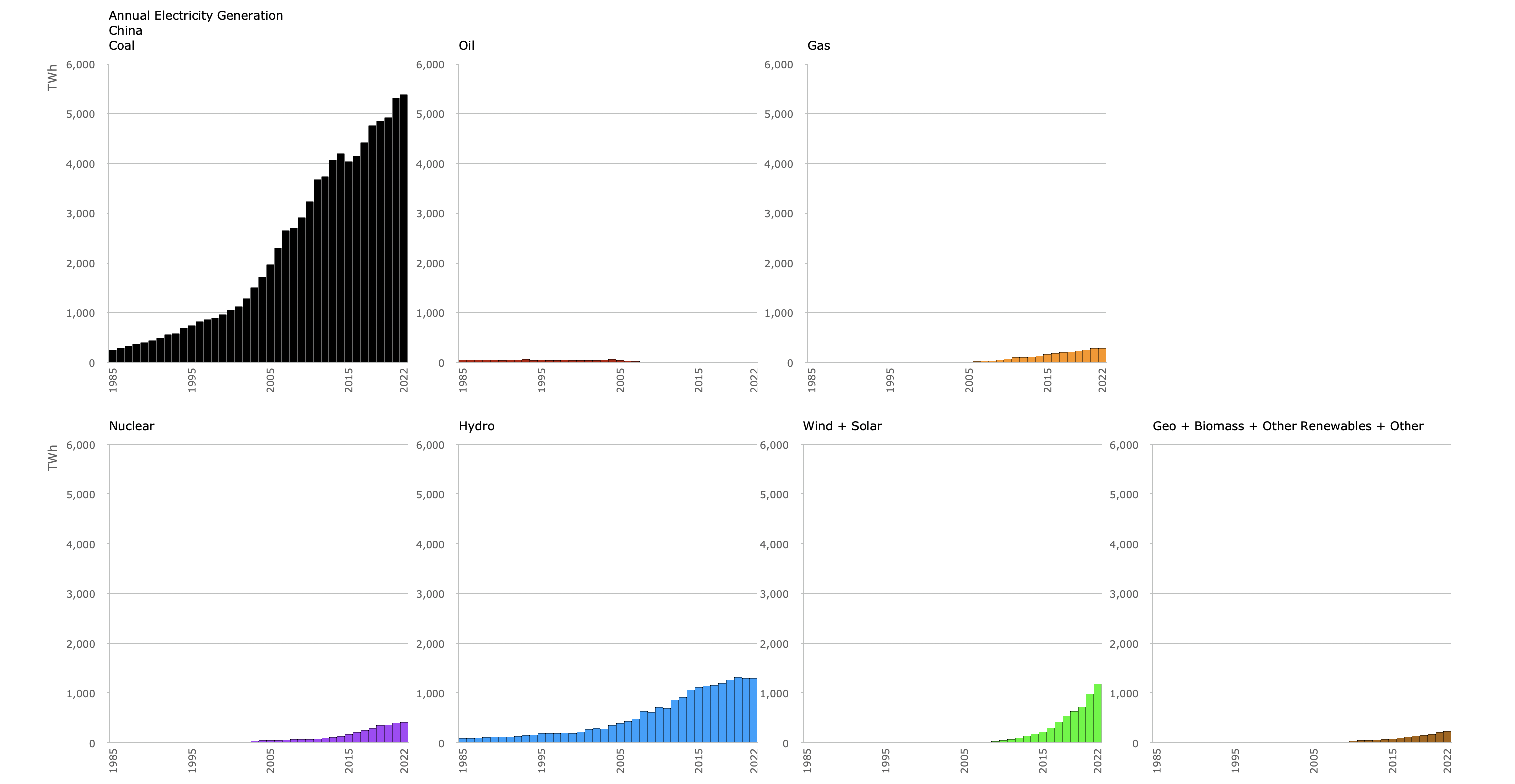 Footnotes