All statistics shown are the most recent available as of late 2020. Only BP's dataset is used because it's the most recent and thorough for electricity.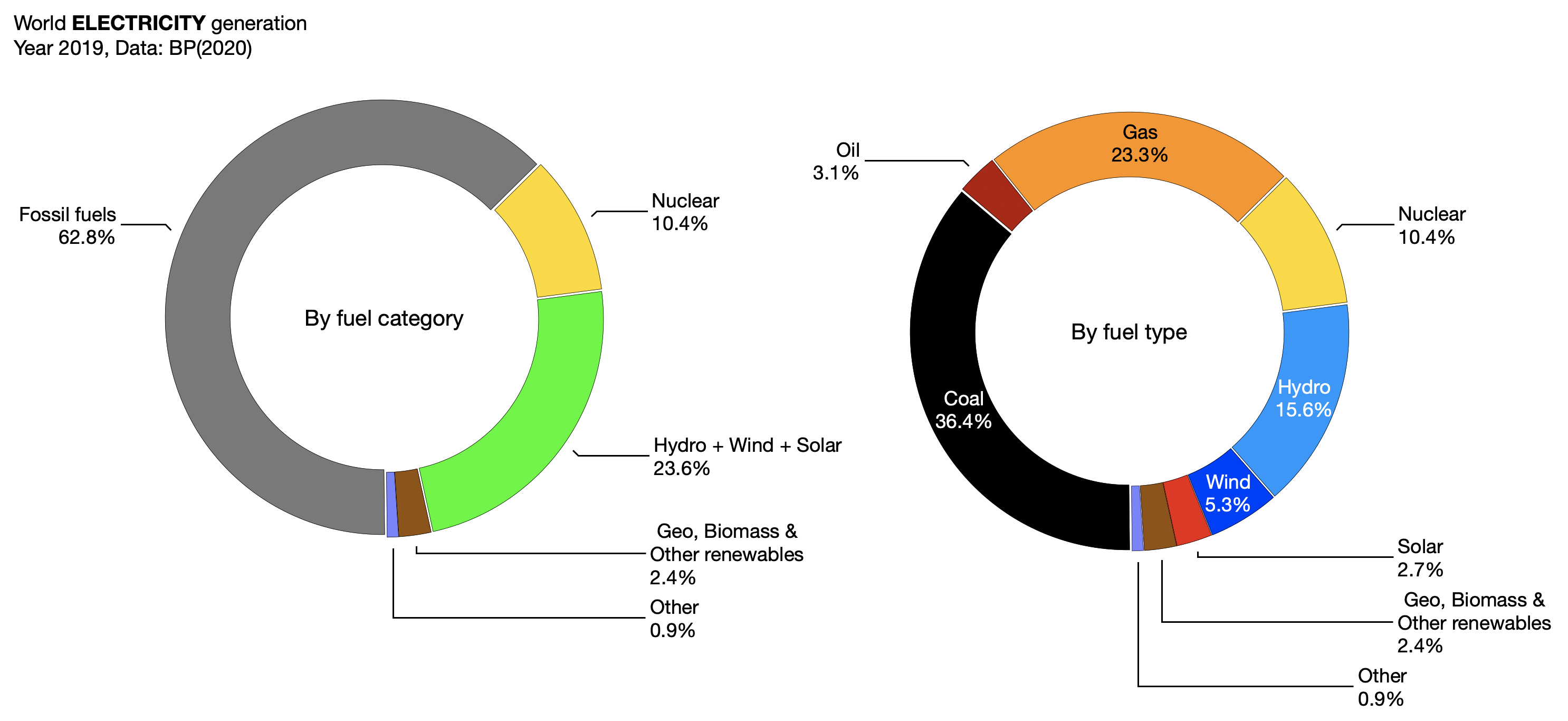 Charts 4 & 5 show annual changes to electricity generation. In 2019, annual electricity generation by fossil fuels reduced for the first time since 2015; the only instances in the past decade. The reduction in 2019 was by an amount equivalent to 59% of the reduction in 2009 during the Global Financial Crisis.4 5
Chart 5 shows this net reduction is attributable to a reduction from coal and oil, as occurred in 2015 and 2009. Additional generation by gas is incessant.
Annual change of electricity generation is detailed below, separately for each fuel category and fuel type. Annual absolute values are displayed in the upper rows to help convey the significance of the changes displayed in the middle and bottom rows.
Significant changes of individual fuels are listed below and shown in charts 7a and 7b.
Coal
The change of coal fired generation has been volatile since 2008 and there is inadequate evidence of a sustained decline.
Gas
There have been large additions of gas fired generation in most years of the past decade.
Wind & Solar
During 2017-19, additional electricity generation from wind faltered and that from solar slowed. Although doubling times shown are relatively short, they did not dramatically reduce, and so expansion did not accelerate.
Footnotes