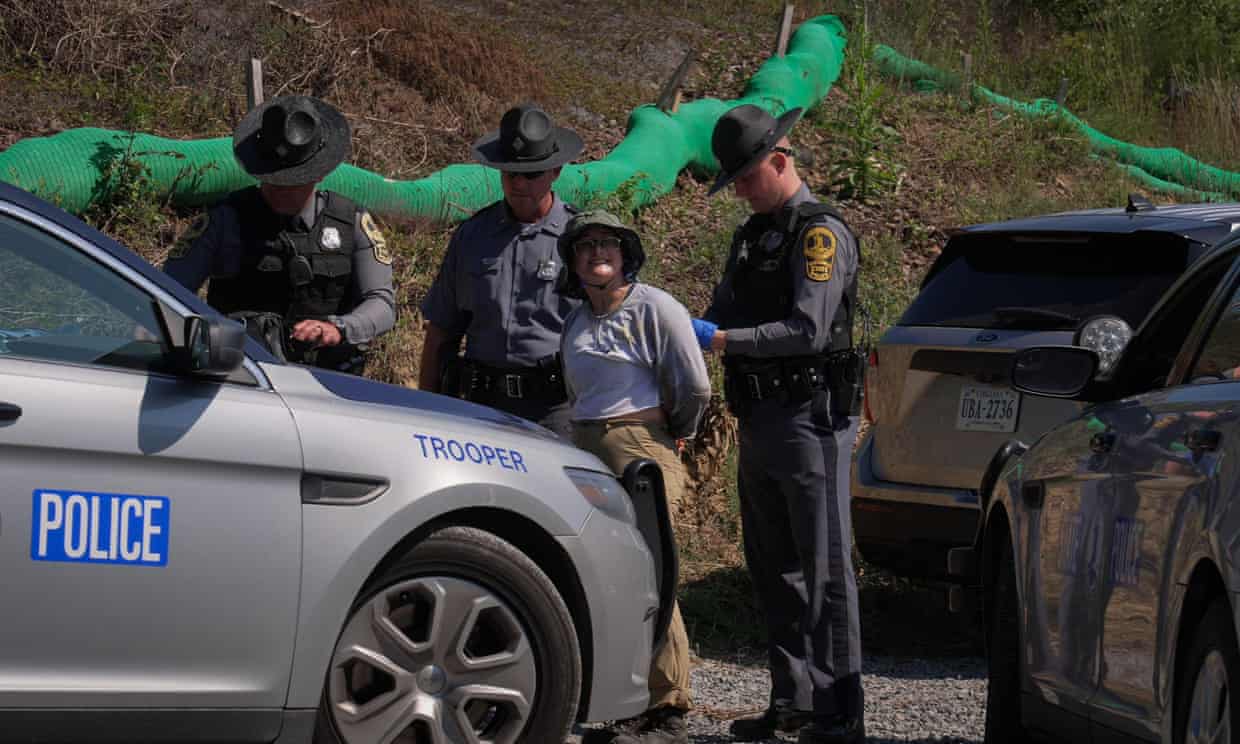 Two women climbed in the dark down the banks of the Greenbrier River in West Virginia on Thursday morning and locked themselves to a massive drill, stopping work on a controversial oil pipeline project.
One of the women, Rose Abramoff, is a climate scientist and by participating in temporarily shutting down the pipeline construction she is believed to be the first American climate scientist to risk a felony in an act of climate protest against fossil fuel projects.
The Mountain Valley Pipeline would stretch 300 miles across West Virginia and Virginia, transporting liquified shale gas. After years of legal challenges and opposition from environmentalists, the US supreme court made a ruling in July to allow construction to resume on the $6.6bn pipeline, which has been championed by Senator Joe Manchin.
Last week a non-violent environmental activist, Mylene Vialard, was found guilty of felony obstruction for her role in trying to halt construction of a fossil fuel pipeline through Indigenous territory in Minnesota.
Spokespeople for the Mountain Valley pipeline have previously described the project as being subject to "unprecedented scrutiny" that will raise the bar for the "safe construction of linear energy infrastructure", while helping towards goals for lowering carbon emissions.