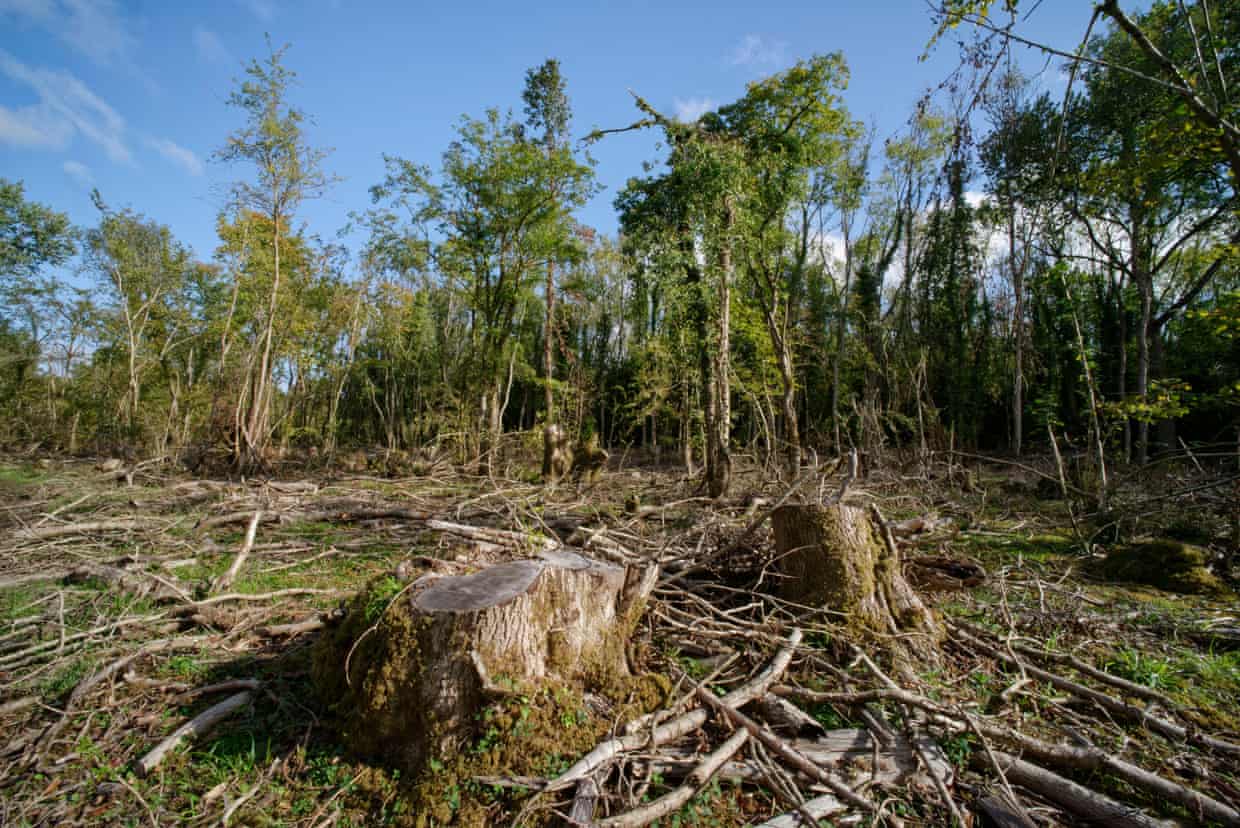 UK forests are heading for "catastrophic ecosystem collapse" within the next 50 years due to multiple threats including disease, extreme weather and wildfires, researchers have warned, with trees dying on a large scale.
The study, published in the journal Forestry, was put together by a panel of 42 researchers, with 1,200 experts consulted. Lead author, Dr Eleanor Tew, head of forest planning at Forestry England and visiting researcher at the University of Cambridge, described the finding as "sobering and alarming".
Many of the threats warned of by researchers are already affecting forests and woodlands. The fungal disease ash dieback will kill up to eight out of 10 of the UK's ash trees. In 2021, winter storms destroyed about 12,000 hectares (30,000 acres) of forest in Britain. Climate projections show storms, heatwaves, droughts and floods are likely to become more common and more severe.
"The problem comes when you get all of those things happening at the same time as multiple, interrelated threats," said Tew. "That just overwhelms the forest, and you basically get trees dying and the forest ecosystem collapsing … that has massive landscape impacts, and significant impacts for society."