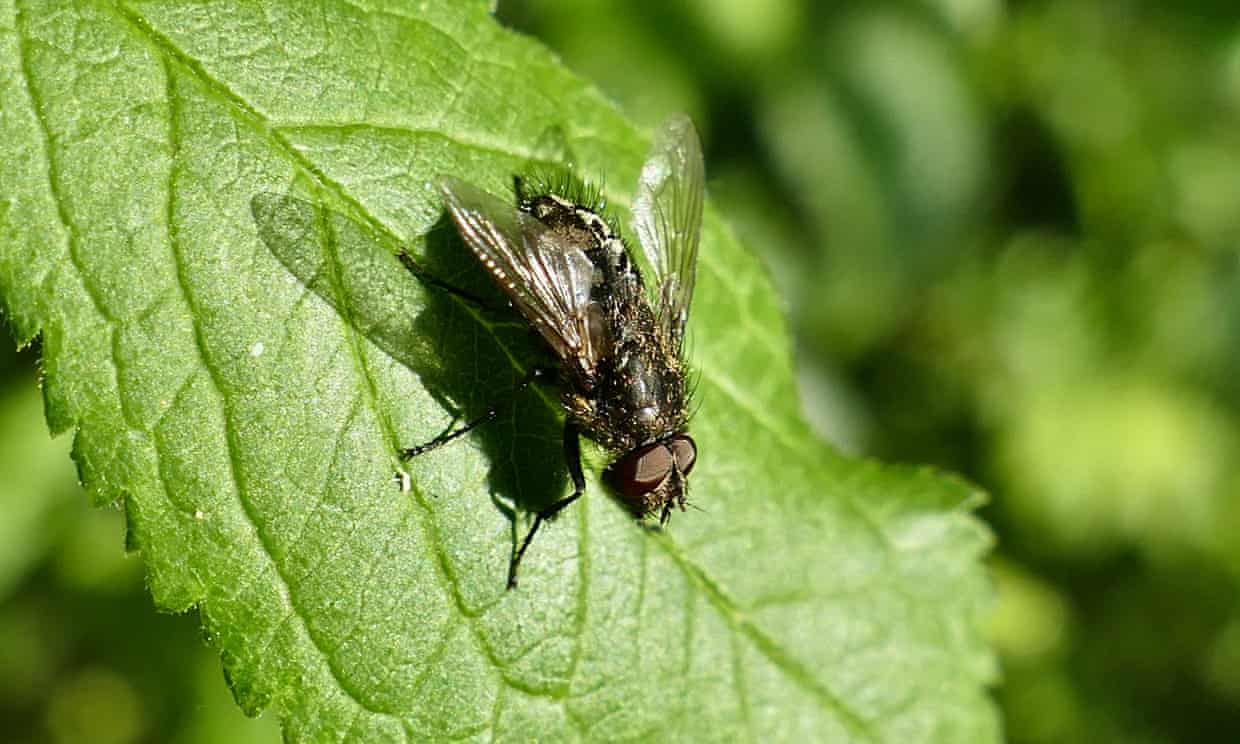 The number of flying insects in Great Britain has plunged by almost 60% since 2004, according to a survey that counted splats on car registration plates.
The results from many thousands of journeys by members of the public in the summer of 2021 were compared with results from 2004. The fall was highest in England, at 65%, with Wales recording 55% fewer insects and Scotland 28%.
The new results are consistent with other assessments of insect decline, including a car windscreen survey in rural Denmark that ran every year from 1997 to 2017 and found an 80% decline in abundance.
"This vital study suggests that the number of flying insects is declining by an average of 34% per decade – this is terrifying," said Matt Shardlow at Buglife, which ran the survey along with Kent Wildlife Trust (KWT). "We cannot put off action any longer, for the health and wellbeing of future generations this demands a political and a societal response. It is essential that we halt biodiversity decline now."