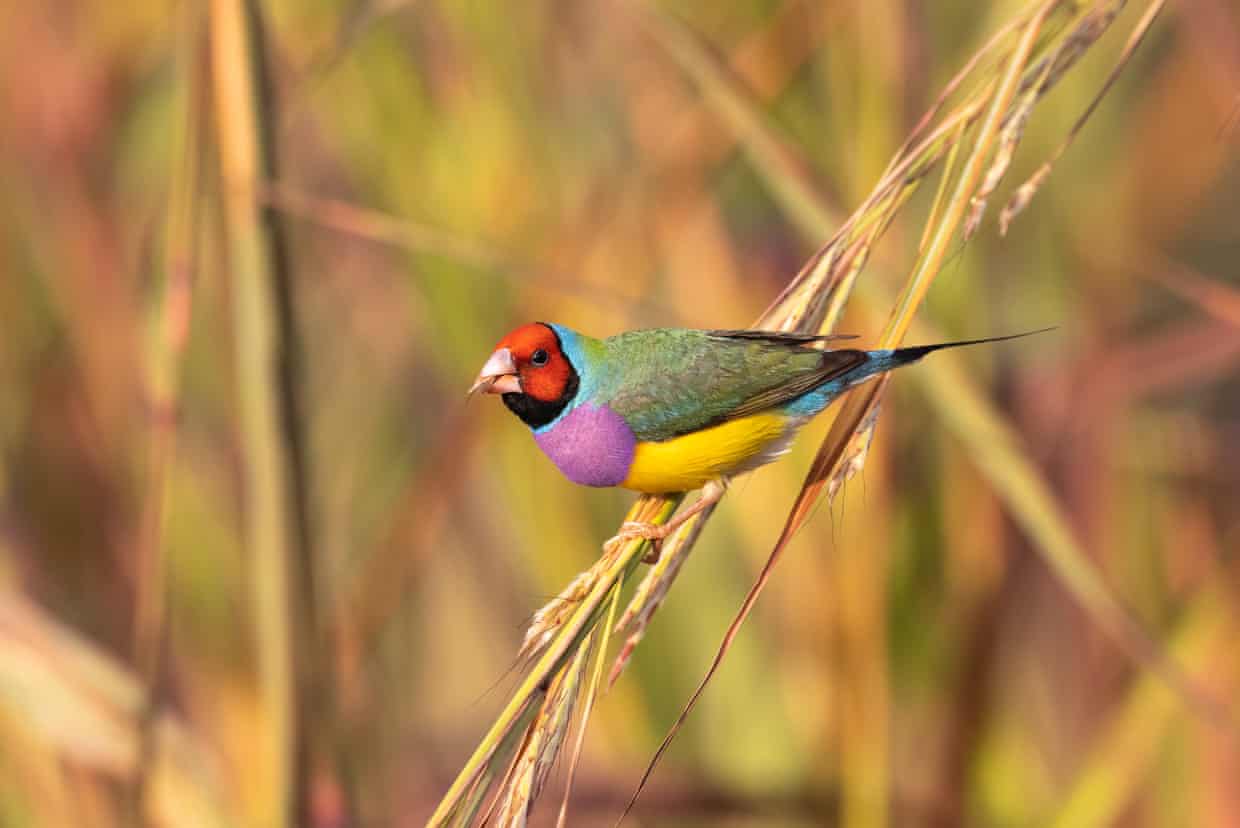 The Australian federal environment minister, Tanya Plibersek, has approved habitat clearing for a defence housing development in Darwin despite acknowledging there is a significant risk for what has been described as one of Australia's most beautiful endangered birds.
Plibersek had been asked last year to reconsider the development in savanna woodlands at Lee Point after more than 100 endangered Gouldian finches were spotted in bushland marked for imminent clearing.
Plibersek said she had received advice the buffer would "allow the finches to roost and forage in a natural environment that should allow them to flourish within the area".
On Friday Plibersek said she had determined the project would have a significant impact on the birds but it could still proceed with some changes to the original proposal.
Those changes include a requirement for a 50m buffer around Gouldian finch habitat, which is concentrated around a waterhole.
"It will also significantly improve the beauty of the area for the new [human] residents and other members of the community,"