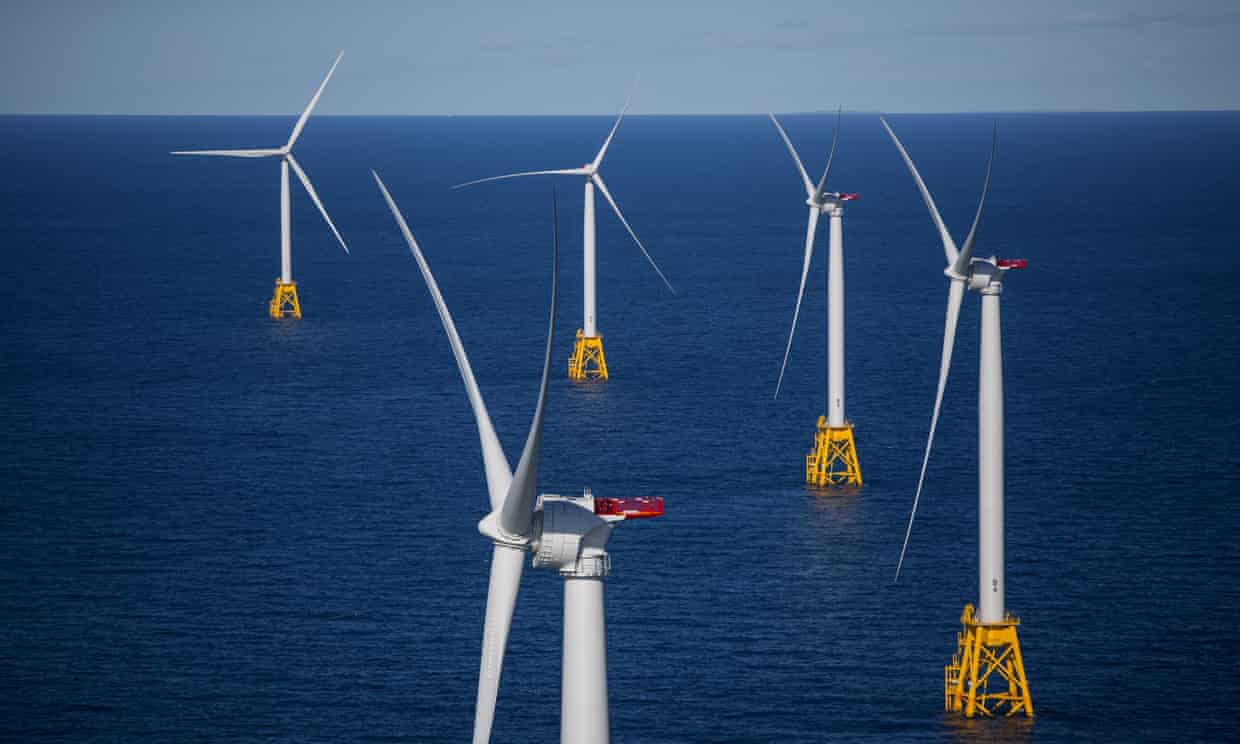 Denmark's Ørsted has cancelled two big offshore windfarm projects in the US at a cost of more than £3bn amid surging costs facing the global wind industry.
Shares in the world's biggest wind power company fell 25% on Wednesday after it told investors it had no choice but to take a 28.4bn Danish kroner (£3.3bn) impairment charge and stop the developments off the New Jersey coast.
Ørsted said it had cancelled the Ocean Wind I and II schemes because of high inflation, rising interest rates and supply chain bottlenecks.
On Tuesday, BP revealed a $540m (£445m) writedown on two projects off the coast of New York because of higher-than-expected costs.
The oil company's head of low carbon energy, Anja-Isabel Dotzenrath, addressed delegates at a London conference hours after Ørsted cancelled its US projects, saying that the US offshore wind industry was fundamentally broken because government policies were not keeping up with the sector's rapid growth.
In the UK, Sweden's Vattenfall has scrapped plans for a giant offshore windfarm off the Norfolk coast because rising costs meant it was no longer profitable. The company won a government contract to build the Norfolk Boreas project after bidding a record low price of £37.35 a megawatt hour (MWh) for the electricity generated.