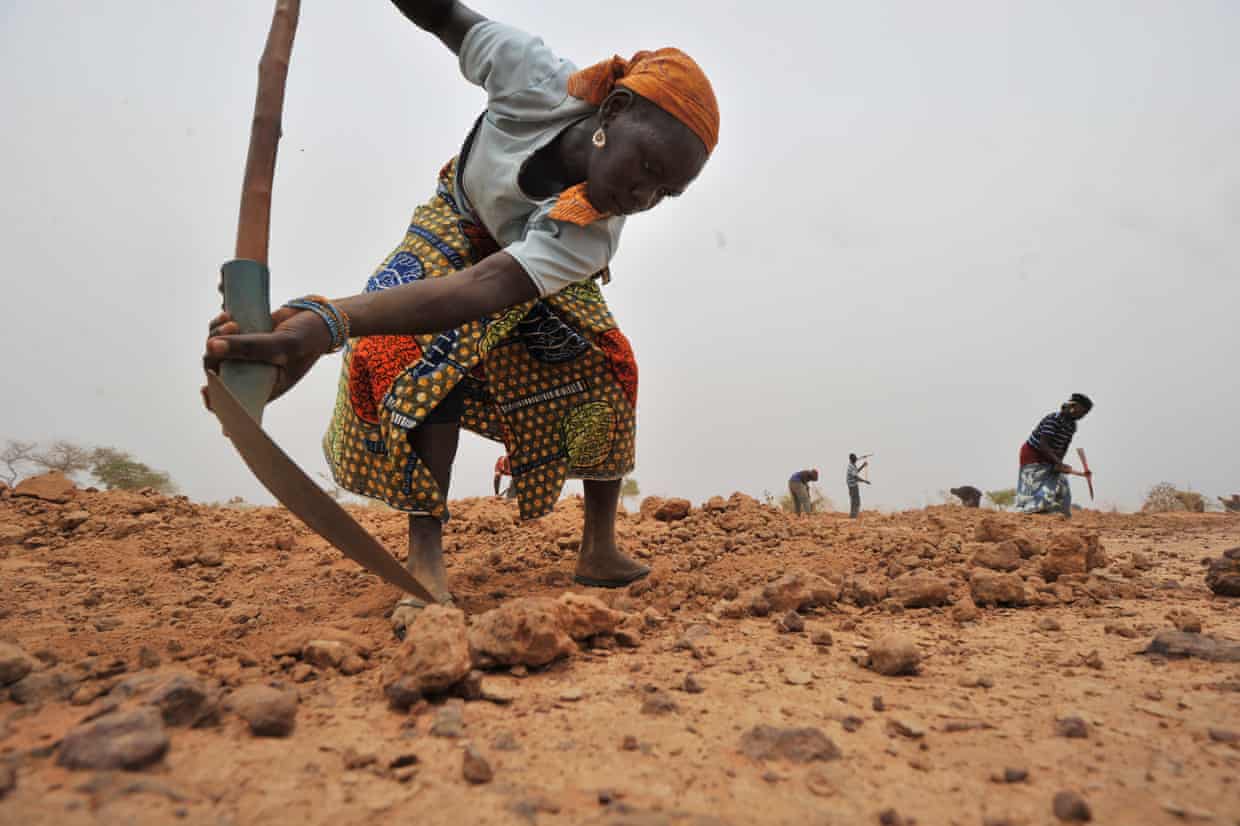 Niger is on the frontline of the climate crisis. Increasingly erratic rainfall and longer dry seasons mean that many parts of the country have not had a good harvest in a decade. Temperatures are rising 1.5 times faster here than the rest of the world, leading to a cycle of droughts that are eroding the 14% of land that is arable. Last year there was a 39% drop in cereal production.
Like other Sahel countries, Niger sees a big rise in child malnutrition cases during the "lean season" – the gap between harvests that lasts for about four months, starting in June. But doctors and humanitarians say these spikes are becoming more pronounced as the climate crisis bites.
The lean season is starting earlier than expected as poor rains mean failed harvests, leaving families unable to replenish stocks or feed themselves.
About 44% of Niger's children are malnourished and 4.4 million people – 18% of its population – are predicted to face crisis levels of food insecurity or worse this year, twice as many as last year.
Under-resourced humanitarian agencies only have funds to help 3.3 million people, leaving more than a million without the aid they need, as donors grapple with other crises, including Ukraine and east Africa's drought.
A recent emergency response plan from Niger's government to deal with the crisis has a shortfall of $200 million in its $280 million budget, while the UN's World Food Programme slashed rations to those it helps in Niger by 50% in January as the global food crisis bites.
"The population is on the brink of a dire humanitarian crisis," says Ilaria Manunza, of Save the Children. "In fact, we are already in the middle of it – the child malnutrition rate is one of the highest in the world."
The situation is similar in Burkina Faso and Mali, where people cannot be reached because of jihadist violence.
In total, 41 million people across west Africa are facing food insecurity this year, a number that has quadrupled since 2019.