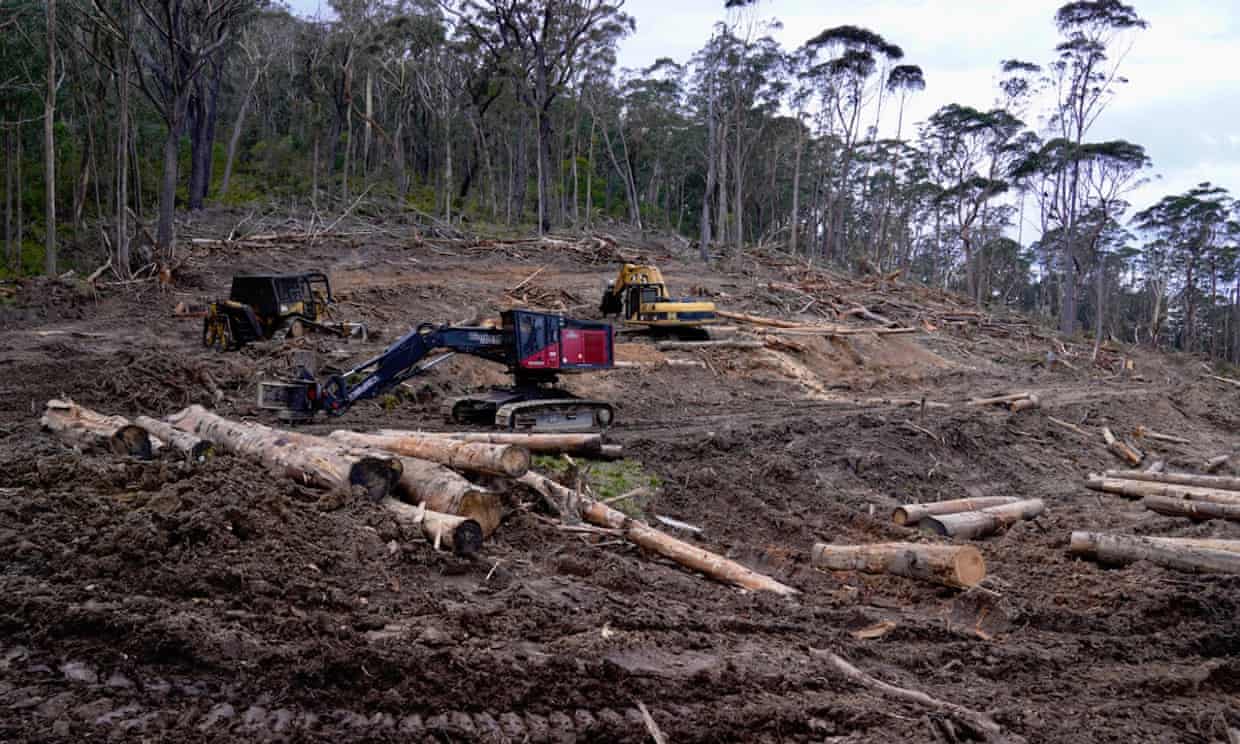 Conservation groups have accused a New South Wales agency of logging one of the last known strongholds of the greater glider, an endangered marsupial species, and urged the state government to intervene.
Bob Debus, a former Labor environment minister and now chair of the group Wilderness Australia, said there was overwhelming evidence that a Forestry Corporation of NSW logging operation was "smashing into the middle" of forest that was home to a large population of greater gliders.
Dr Kita Ashman, an ecologist with the World Wide Fund for Nature Australia, said researchers had recorded 96 greater gliders in the Tallaganda state forest east of Canberra over two nights of searching with spotlights last year.
The greater glider is Australia's largest gliding marsupial. It was listed as endangered in 2022 after losing significant parts of its habitat to bushfire, drought, land-clearing and logging.
It was particularly badly affected by the 2019-20 bushfires, which damaged its habitat in Gippsland and NSW. Scientists say its population has fallen by about 80% in 20 years in some areas.