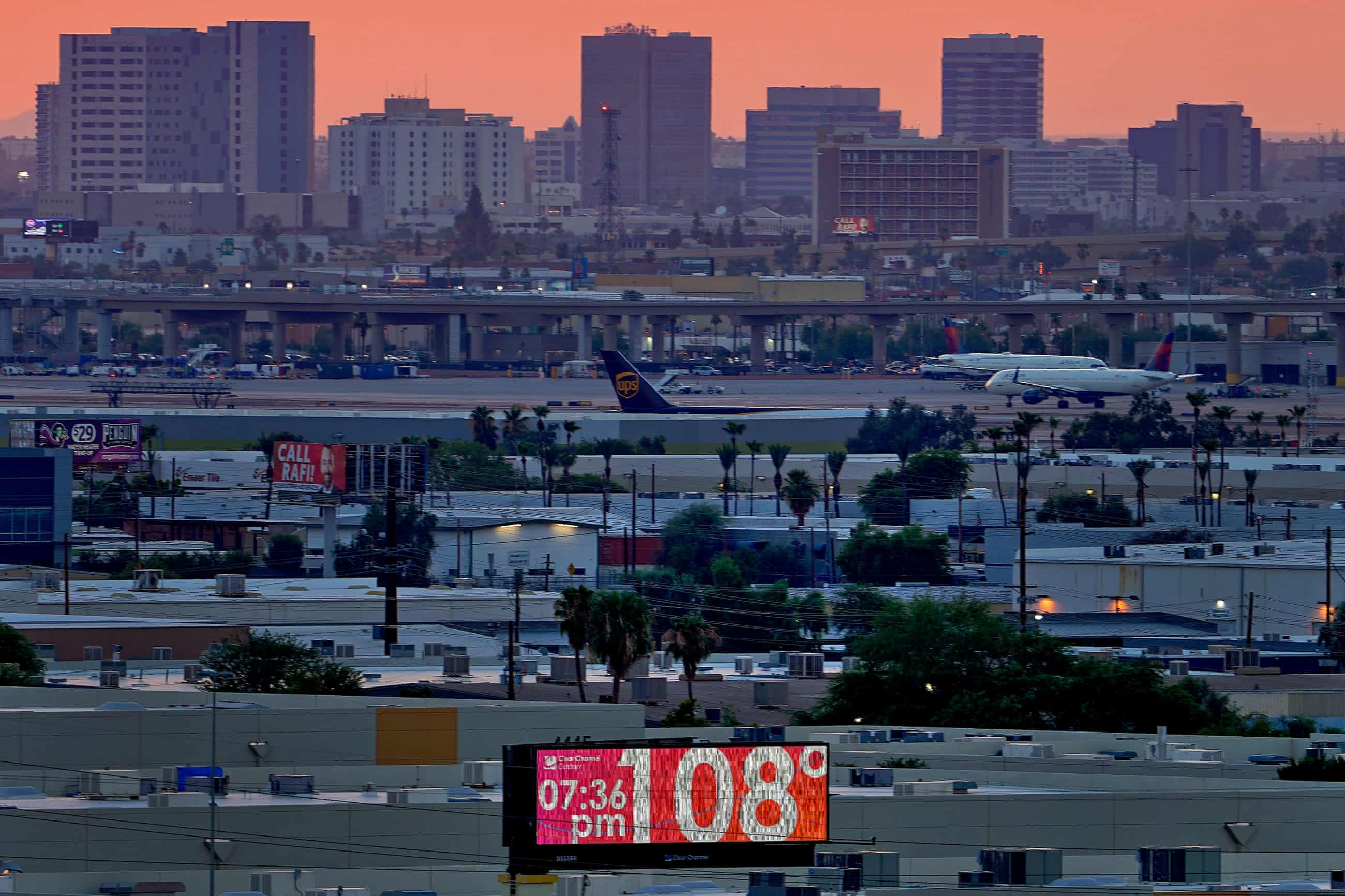 Arizona's capital city is nicknamed "Valley of the Sun", and residents are used to scorching heat. But by day 12 of a vicious heatwave that's sent temperatures soaring into triple digits, with little relief overnight, limits are being tested – and it's only going to get hotter.
The city is on track to break a grim milestone. If the heatwave continues as predicted, Phoenix will have endured an 18-day stretch of temperatures above 110˚F (43.3˚C) by Tuesday.
It's early afternoon and the cloud cover has burned off, leaving sunlight to cook the sidewalks which can reach temperatures of 160˚F (71.1˚C).
As the sun sinks in the sky on Wednesday evening, some emerge from air-conditioned homes to walk their dogs, taking advantage of temperatures hovering just under 100˚F (37.7˚C).