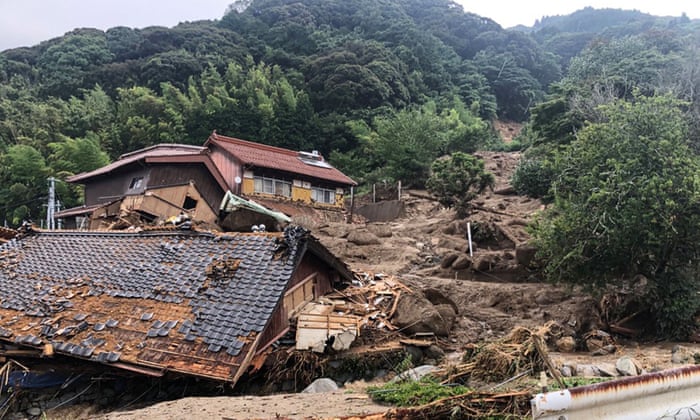 Mud engulfs houses and cars as island of Kyushu bears brunt of annual rainy season that is worsening with climate change.
Six people died and three others were missing after the "heaviest rain ever" triggered floods and landslides in south-west Japan.
The city of Kurume saw precipitation of 402.5mm (15.9 inches) in the 24 hours to 4pm on Monday – the highest ever recorded there – the meteorological agency said.