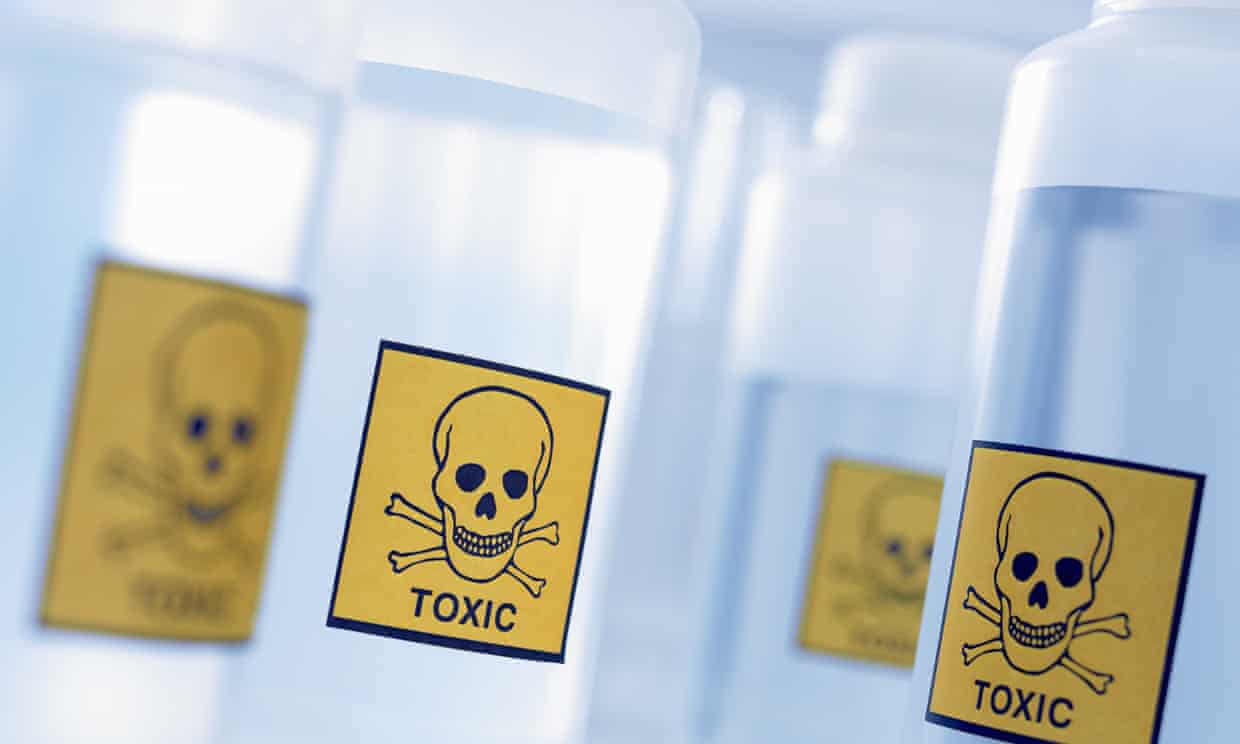 The EU has abandoned a promise to ban all but the most vital of toxic chemicals used in everyday consumer products, leaked documents show.
Other legislation to be dropped includes a ban on the export of outlawed chemicals from Europe to the rest of the world, a ban on caged farming and a sustainable food systems framework that the European Commission once described as "a flagship" of its farm to fork strategy.
Tatiana Santos, the head of chemicals policy at the European Environmental Bureau (EEB), a network of environmental citizens' organisations, said that by shelving the promised review of the EU's Reach regulation that governs chemicals, "the European Commission has betrayed European citizens, turning a blind eye to chemical pollution and favoured toxic industry's short-term interests over those of its citizens. It is now clear that the profits of the chemical industry are more important to this commission than the health of Europeans. The European Green Deal will be remembered as the European Toxic Deal."
Europe has almost 23% of the world's new cancer cases despite making up only 6% of the world's population, in part because of "chronic exposure to some pharmaceuticals, pollutants and other occupational and environmental carcinogens", according to the European Environment Agency.
In 2020, the EU released a chemicals strategy that called for "banning the most harmful chemicals in consumer products – allowing their use only where essential". It also committed the EU to "phasing out the use of per- and polyfluoroalkyl substances (PFAS) in the EU, unless their use is essential."
PFAS – also known as forever chemicals – accumulate in nature and in our bodies where they can damage the endocrine, immune and reproductive systems. The substances can take thousands of years or longer to degrade, and their health costs are estimated at €52-84bn (£45-73bn) a year.
The planned ban would have taken thousands of the most hazardous products off the market but it is now unclear whether the proposals will be mothballed or buried.
An EU official declined to comment.