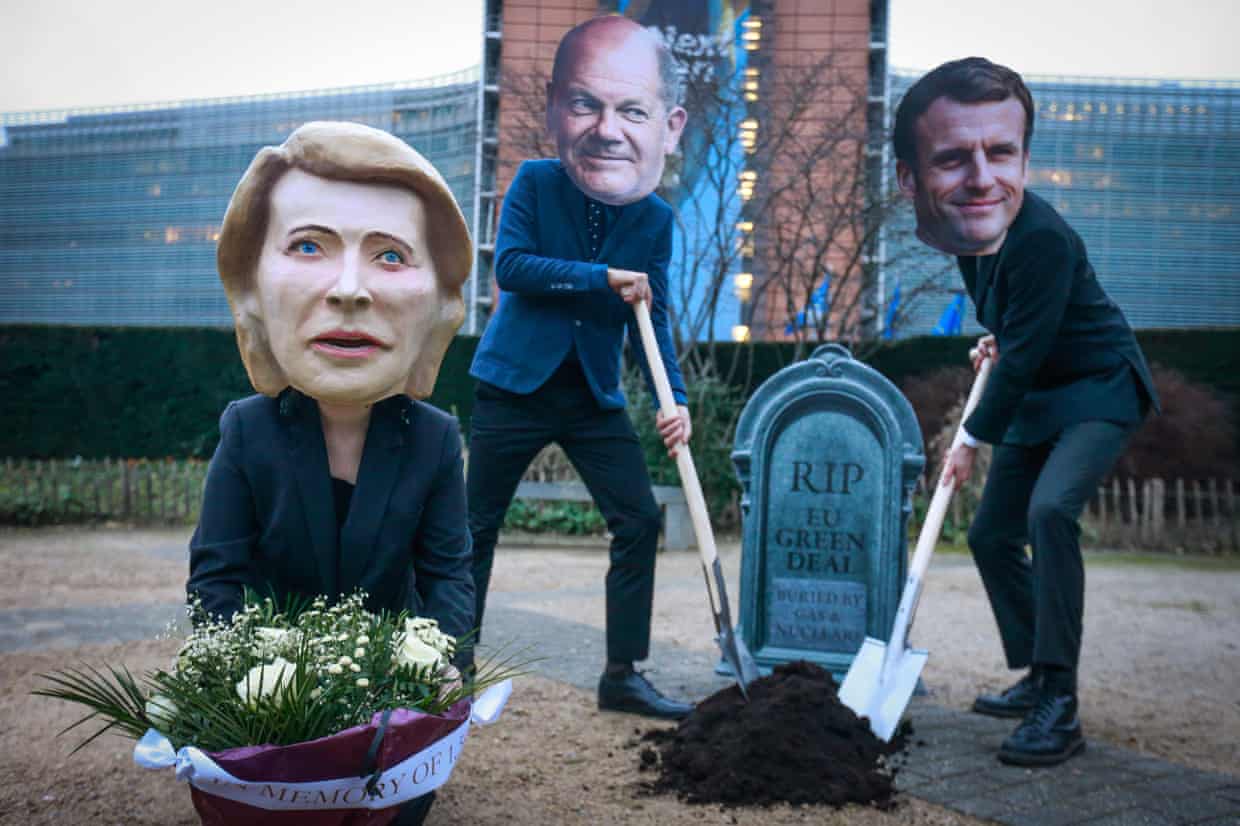 The European Commission has been accused of undermining its climate goals after it defied critics by pushing ahead with plans to include gas and nuclear in an EU guidebook for "green" investments.
Gas and nuclear were deemed bridge technologies to meet the EU's target of net zero emissions by 2050, in long-awaited proposals on the EU's "taxonomy for environmentally sustainable economic activities".
Denmark, Sweden and the Netherlands had urged the commission not to label gas as green, while Germany declared its opposition to nuclear.
Germany had lobbied for the inclusion of gas. France, backed by central and eastern European member states, lobbied to include gas and nuclear, which they consider as a bridge to the EU's net zero future.