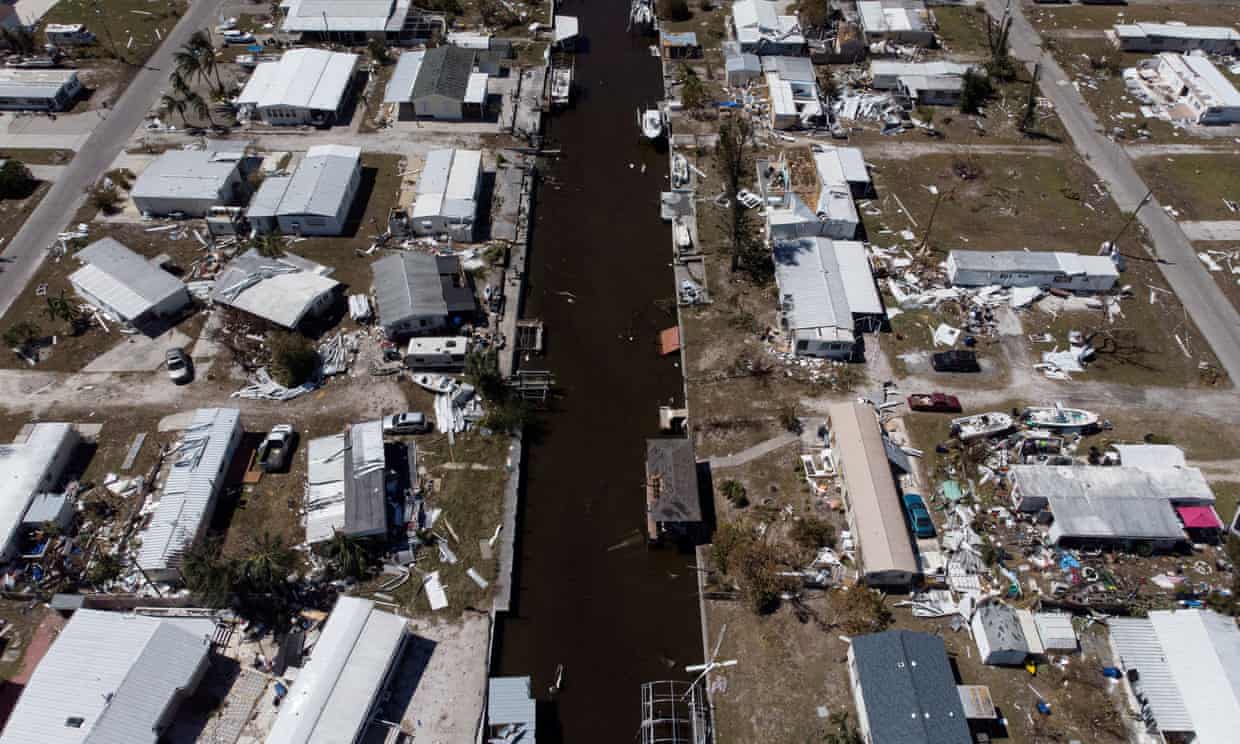 Farmers Insurance became the latest property insurer to pull out of Florida on Tuesday despite repeated efforts by the state's legislature and its Republican governor, Ron DeSantis, to try to calm the volatile market that is making home ownership less affordable.
Farmers said in a statement that the decision was based on risk exposure in the hurricane-prone state and that notifications would be sent out to affected policyholders along with advice on replacing coverage.
At the end of 2022, average annual property insurance premiums had risen to more than $4,200 in Florida, which is triple the national average. About 12% of homeowners in the state did not have property insurance, compared with the national average of 5%. At least six insurers went insolvent in Florida last year.
The state has struggled to keep the insurance market healthy since 1992, when Hurricane Andrew flattened Homestead, wiped out some insurance carriers and left many remaining companies fearful to write or renew policies there. Risks for carriers have also been growing as the climate crisis increases the strength of hurricanes and the intensity of rainstorms.