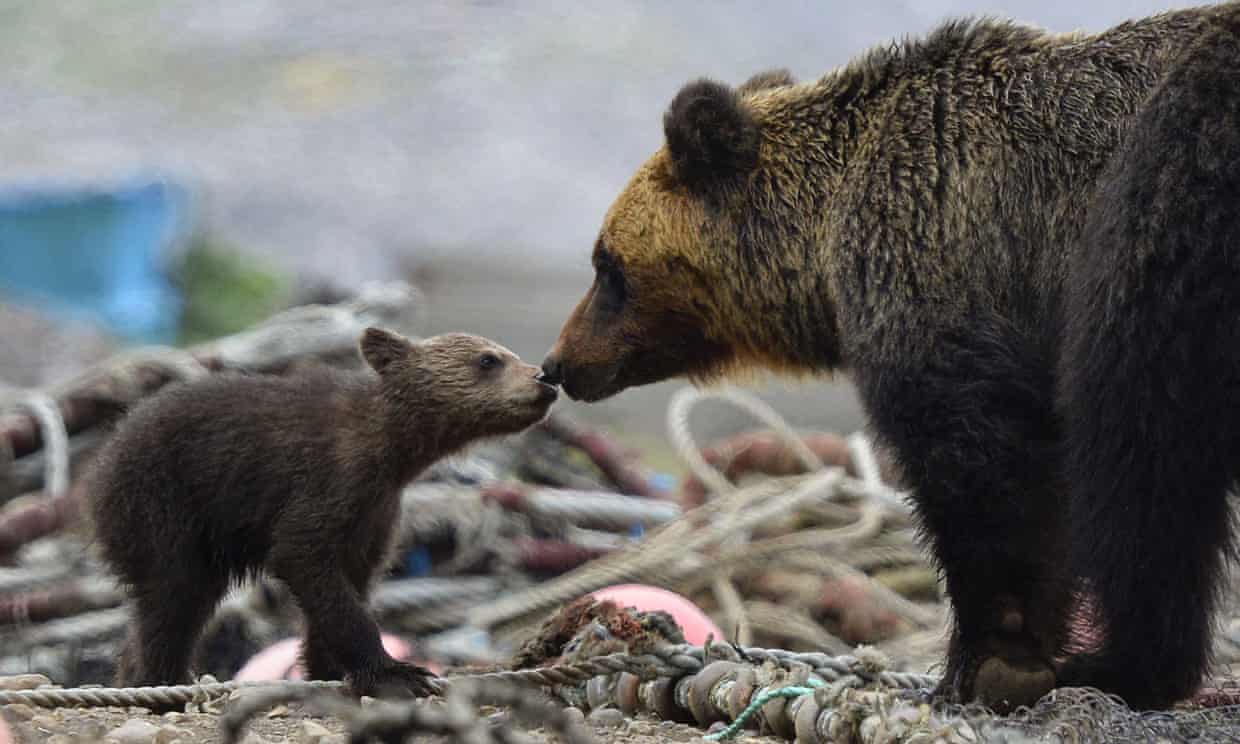 As many as eight in 10 brown bear cubs born this year in a remote part of northern Japan have died amid a shortage of salmon, with experts blaming rising sea temperatures caused by the climate crisis.
Along with acorns, pink salmon are an important source of food for the estimated 500 brown bears living along Hokkaido's Shiretoko peninsula, a Unesco world heritage site known for its dramatic coastline and wild animals.
Sea surface temperatures off Hokkaido remained above 20˚C from mid-July to early August 2021, 5˚C higher than average for that time of the year.
Researchers at Hokkaido University have warned that if global heating continues at its current rate, seawater temperature around the island will rise by up to 10˚C in the 2090s compared with 1980s levels.
A total of 1,056 brown bears were caught and killed in Hokkaido in the year up to April 2022 – the highest figure on record and the first time the number has exceeded 1,000, according to the prefecture's government. Of the total, 999 brown bears were exterminated to prevent damage to crops or because they were considered a danger to local people.