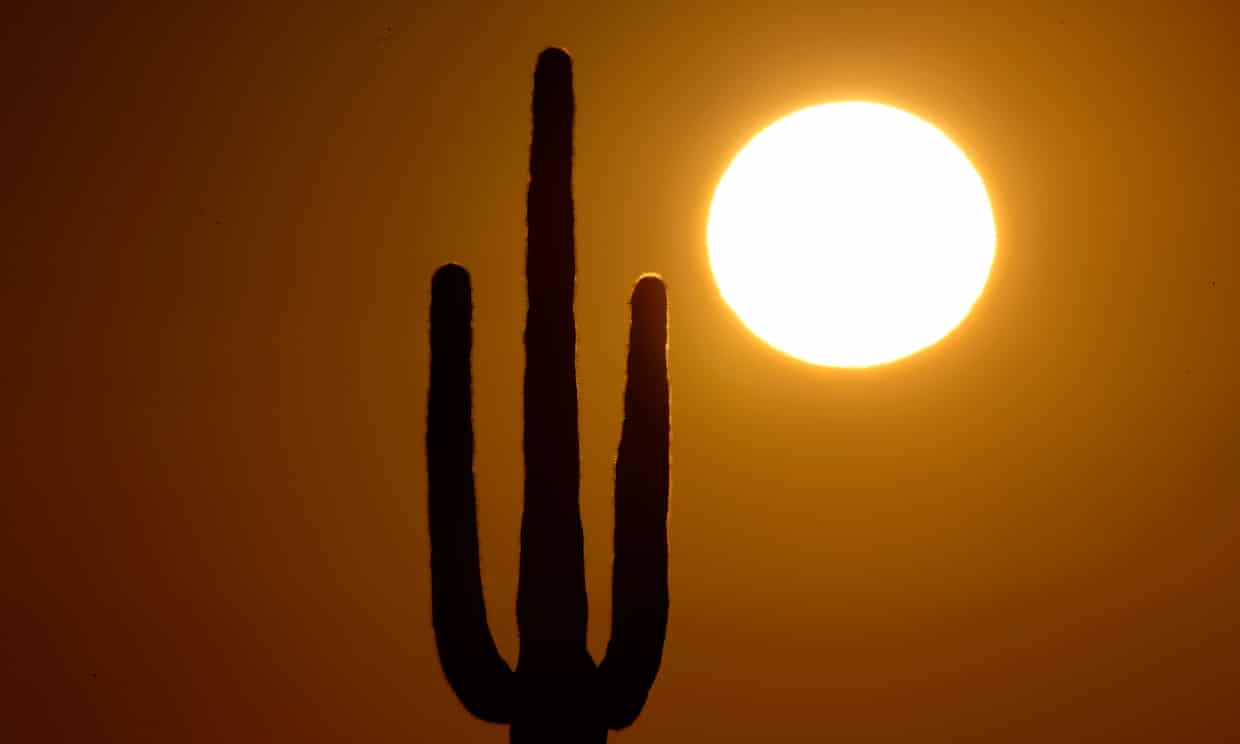 A blistering heatwave that has engulfed the southern US over the past four weeks has spread to the Great Plains, midwest, mid-Atlantic and north-eastern regions, placing about 190 million Americans under heat advisory alerts.
The NWS said oppressive heat and humidity will build in the New York City area through Saturday, with parts of the city seeing potential heat index values of up to 102˚F (39˚C).
On Thursday, Phoenix recorded its 28th day in a row of temperatures reaching at least 110˚F (43.3˚C). The scorching heat combined with a lack of seasonal monsoons has been causing cactuses to die in the area.
El Paso, Texas, recorded its 42nd day in a row of temperatures at or above 100˚F (37.7˚C) and Miami recorded its 46th consecutive day of heat index values at 100˚F or above.