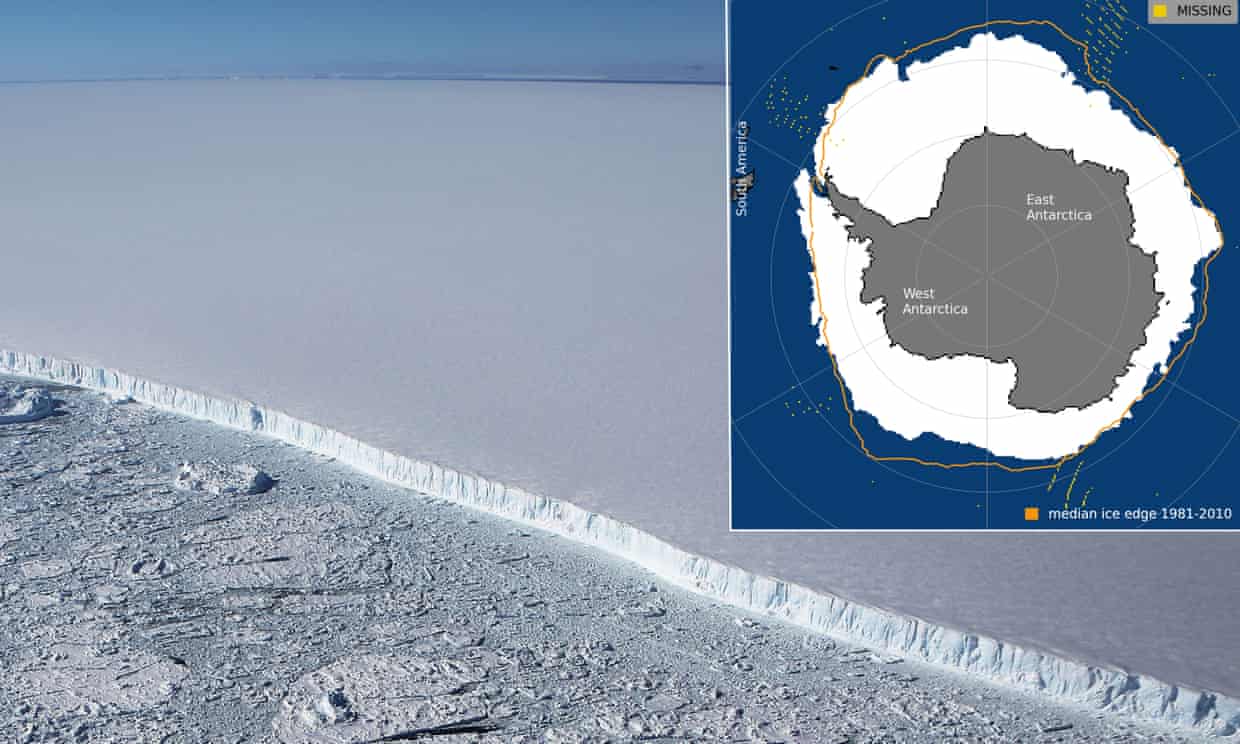 Antarctica has likely broken a new record for the lowest annual maximum amount of sea ice around the continent, beating the previous low by a million square kilometres.
The new mark is the latest in a string of records for the continent's sea ice, as scientists fear global heating could have shifted the region into a new era of disappearing ice with far reaching consequences for the world's climate and sea levels.
Each September Antarctica's sea ice reaches its maximum extent. The average between 1981 and 2010 was 18.71 million sq.km.
But the US National Snow and Ice Data Center (NSIDC) said preliminary analysis suggested the sea ice reached a maximum of 16.96 million sq.km on 10 September and had fallen away since then.
The 2023 maximum was 1.75 million sq.km below the long term average and about 1 million sq.km below the previous record low maximum set in 1986.
Scientists are still trying to untangle the reasons for the dramatic run of records, with natural variability and global heating likely combining.
Hobbs said in his view the "scientific barrier" had not yet been crossed to allow scientists to say with confidence the records were down to global heating. But he said the loss of sea ice was consistent with climate change projections.
NSIDC said the losses of sea ice since 2016 were most likely linked to warming of the upper layer of the ocean.
"There is some concern that this may be the beginning of a long-term trend of decline for Antarctic sea ice, since oceans are warming globally, and warm water mixing in the Southern Ocean polar layer could continue," the centre said in an update.
Thousands of emperor penguins chicks likely died last year after the break-up of usually stable sea ice at four of their colonies.