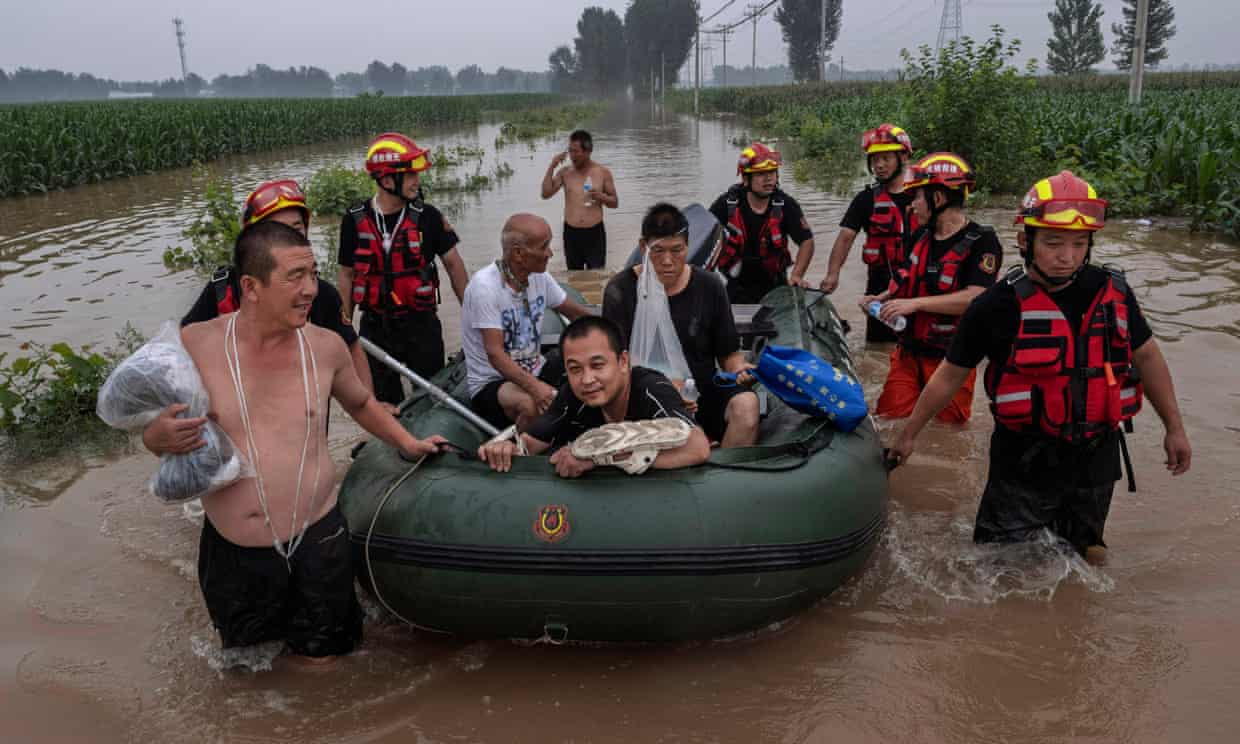 Chinese social media users have reacted angrily to comments from a local Communist party official suggesting that the city of Zhuozhou and other flood-hit areas near Beijing should be used as a "moat for the capital".
Ni Yuefeng, the Communist party secretary for Hebei, a province that borders the capital on three sides, made the comments after visiting flooded areas earlier this week. Typhoon Doksuri has ripped through north-east China, destroying homes and forcing hundreds of thousands of people to evacuate.
One of the worst-hit cities is Zhuozhou, home to more than 600,000 people, which experienced more than a year's worth of rainfall in a week.
In comments published on Zhuozhou's official WeChat channel, Ni vowed to use flood storage and detention areas to reduce the pressure on Beijing and "resolutely serve as a moat for the capital".
Flood detention basins are facilities that are designed to store flood waters and release them gradually, reducing the damage wreaked by huge downpours.
Beijing has also suffered its worst rainfall since record began 140 years ago. The city recorded 744.8mm (29.3in) of rain between Saturday and Wednesday, according to the Beijing Meteorological Bureau, and at least 21 people have died. Thousands of people were being moved from their homes in Beijing and the surrounding areas on Friday as more life-threatening deluges were expected from swelling rivers and overwhelmed drainage systems.