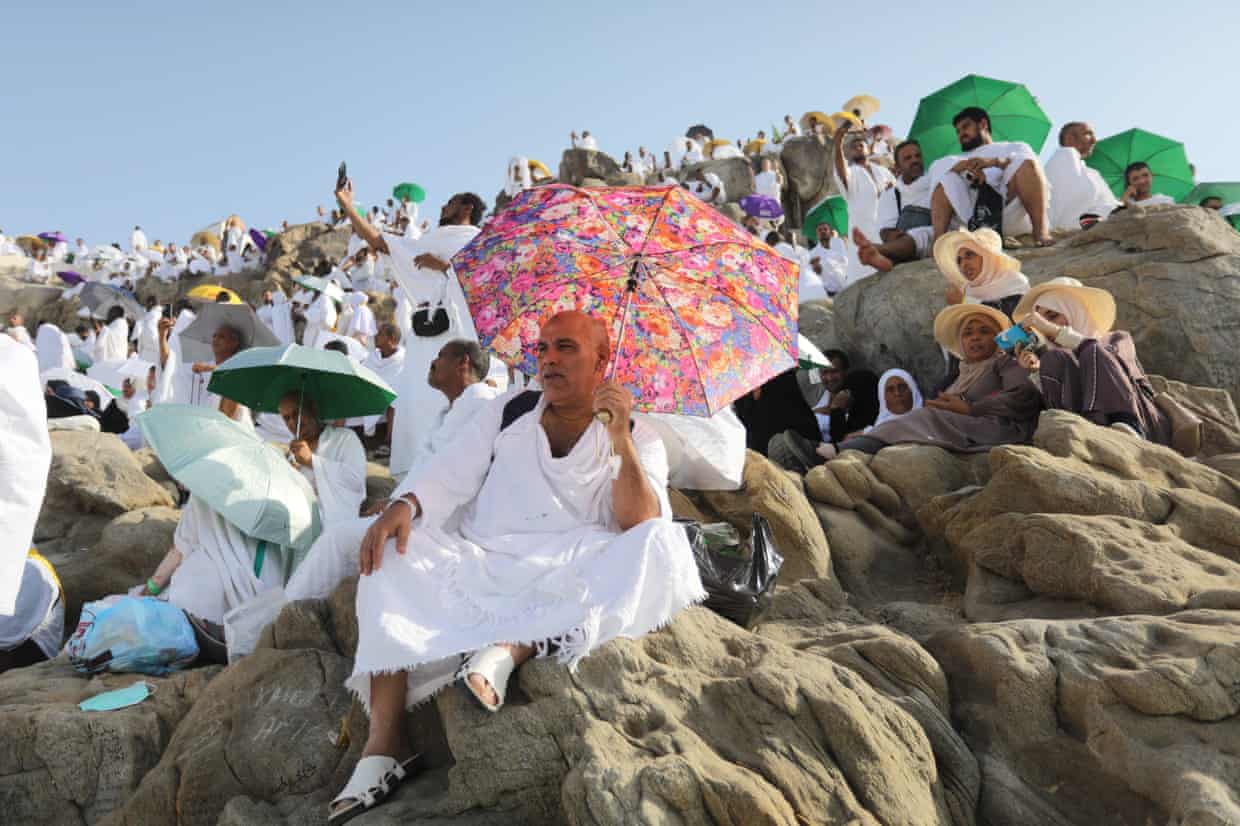 More than 2,000 people suffered heat stress during the hajj pilgrimage, Saudi officials said on Thursday, after temperatures soared to 48˚C (118˚F).
Over 1.8 million Muslim worshippers performed the days-long hajj, mostly held outdoors at the height of the Saudi desert summer. Many elderly were among the pilgrims after a Covid-era maximum age limit was scrapped.
Saudi officials said about 1,700 heat stress cases were recorded on Thursday – as huge numbers of pilgrims remain at the holy sites one day after the main rituals finished – added to the 287 reported earlier.
Officials did not provide a death toll but at least 230 people – many from Indonesia – died during the pilgrimage, according to numbers announced by various countries which did not list causes of death.
Iran's oldest pilgrim this year, aged 114, died of a heart attack, the semi-official Fars news agency said, reporting 10 Iranian deaths.
The real figure for heat stress – which includes heatstroke, exhaustion, cramps and rashes – is probably far higher, as many sufferers were not admitted to hospitals or clinics.
The Gulf climate is so harsh that in 2021, the United Nations' intergovernmental panel on climate change warned that parts of it could become uninhabitable by the end of the century due to global warming.
Maximum summer temperatures of 50C (122F) could become an annual occurrence by the end of the century, experts say.