All statistics shown are the most recent available as of late 2020, and the most recent year varies with dataset. The IEA's dataset is mainly used on this page because it provides detailed energy consumption data, but lags behind BP's by a year. BP's dataset is used for electricity statistics.
Total final consumption, also known as final energy, accounts for the consumption of each fuel in its final form of energy (e.g. coal combusted to generate electricity is accounted for separately from that combusted by industry to generate heat). World total final consumption and electricity generation are shown in chart 1. In 2018, 21% of energy was consumed as electricity and 64% directly as fossil fuels1 (e.g. combustion of oil). In 2019 63% of electricity was generated by fossil fuels.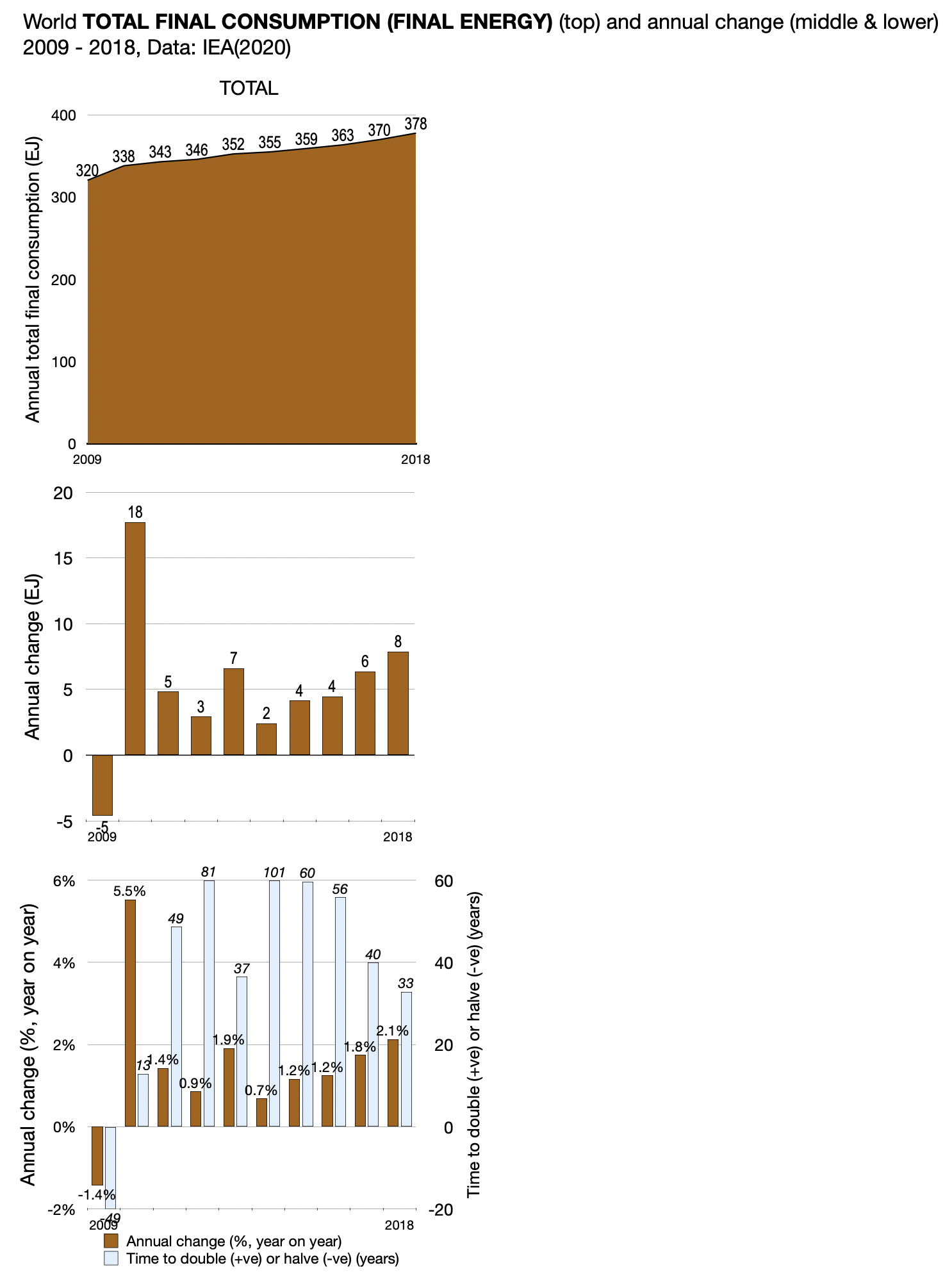 The charts below highlight the sobering relative consumption of oil in the transport sector.
Footnotes