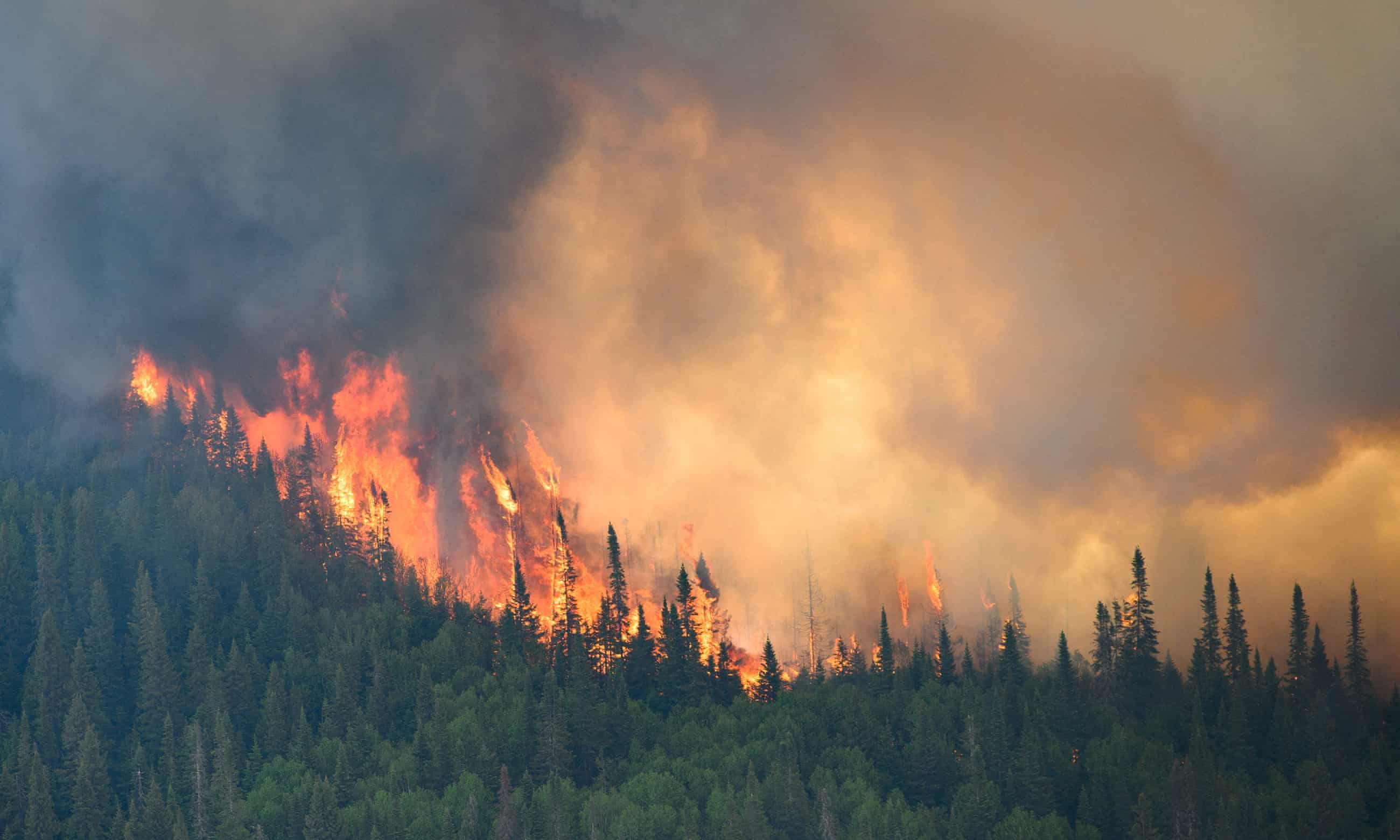 The vast swaths of pine, spruce and larch forest that blanket much of Canada have been prized for generations. Not only do they provide a home to hundreds of species – including some of the most threatened in the country – but they also absorb more greenhouse gases than they emit, acting as a huge carbon sink.
This summer, however, as flames devoured one of the largest contiguous stretches of woodland on the planet, 2bn tonnes (2.2bn tons) of carbon dioxide were released into the atmosphere.
Emissions from Canada's record-breaking wildfire season are probably triple the country's annual carbon footprint, experts warn, as climate systems reach a "tipping point". The trajectory of the country's wildfires has raised questions about how Canada can better tackle the blazes – and whether the issue is a global problem as nations race to reduce the volume of greenhouse gases emitted into the atmosphere.
The figure far exceeds all of the emissions tied to Canada's economy each year, which emit a total of 670m tonnes. Even emissions from burning in the managed forests, which refers to any part of the country's hinterland that is logged or stewarded through the park system, has exceeded the total of Canada's economy, with an estimated 850m tonnes emitted.
But when the final tally is measured in the coming years, the emissions from wildfires will not be counted against Canada's Paris agreement commitments, a reality that has long frustrated climate scientists, who fear far more carbon is released into the atmosphere than people realize.
In 2018, the governing Liberal party pledged to plant 2bn trees within the decade – a goal it looks unlikely to fulfil. At the time, the federal government touted the aim as a way of eliminating 2m tonnes of greenhouse-gas emissions annually – a figure now dwarfed by this year's wildfire emissions.
During the 1990s, Canada's managed forest removed an average of 160m tonnes from the atmosphere.
But decades of large wildfire and the mass die-off of trees from insects transformed the boreal from carbon sink to source.
Western regions of the boreal have already seen bogs and wetlands dry up, parching typically damp areas of the forest. With drier, warmer conditions already a catalyst for bigger, hotter fires, experts warn ecosystems are entering a positive feedback loop, where fires beget even larger fires.
This summer has been exceptionally bad for Canada's wildfires: 6,369 wildfires have scorched nearly 18m hectares of woodland, far in excess of historical norms. More than 200,000 residents have been forced to flee their homes.