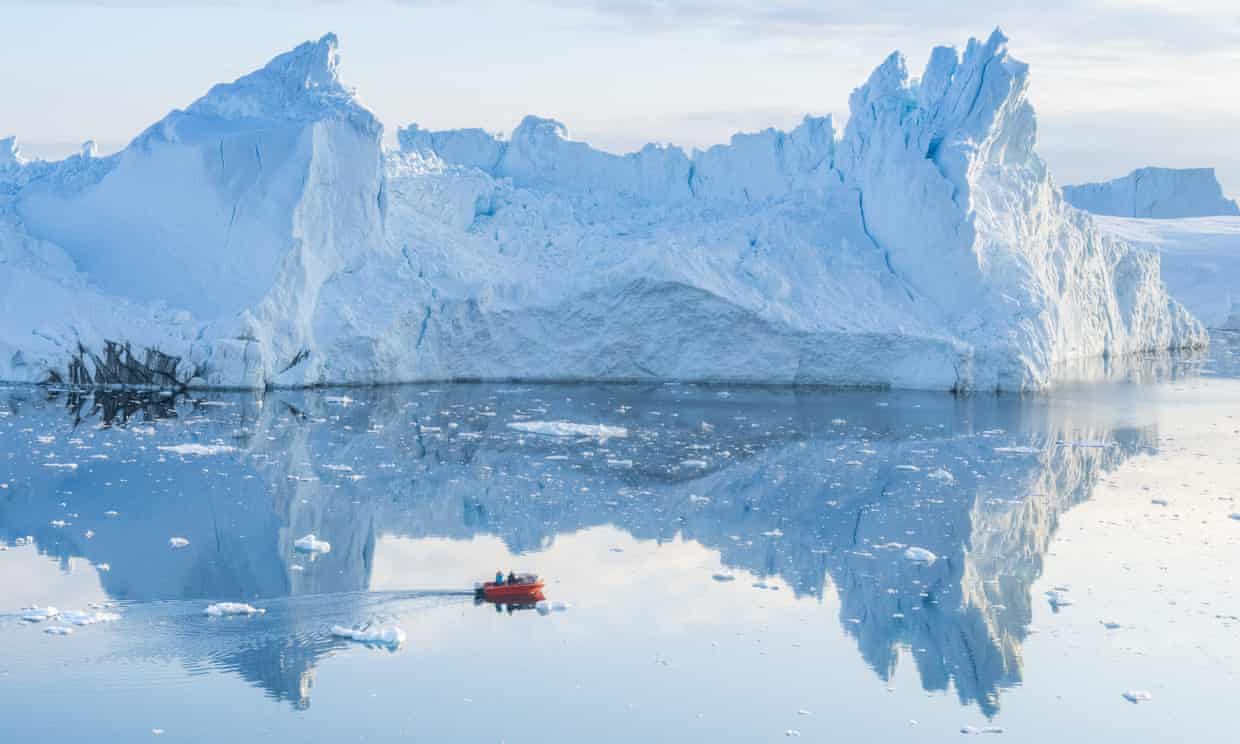 Rain has fallen on the summit of Greenland's huge ice cap for the first time on record. Temperatures are normally well below freezing on the 3,216-metre (10,551ft) peak, and the precipitation is a stark sign of the climate crisis.
The rain fell during an exceptionally hot three days in Greenland when temperatures were 18˚C (32˚F) higher than average in places.
In May, researchers reported that a significant part of the Greenland ice sheet was nearing a tipping point, after which accelerated melting would become inevitable even if global heating was halted.