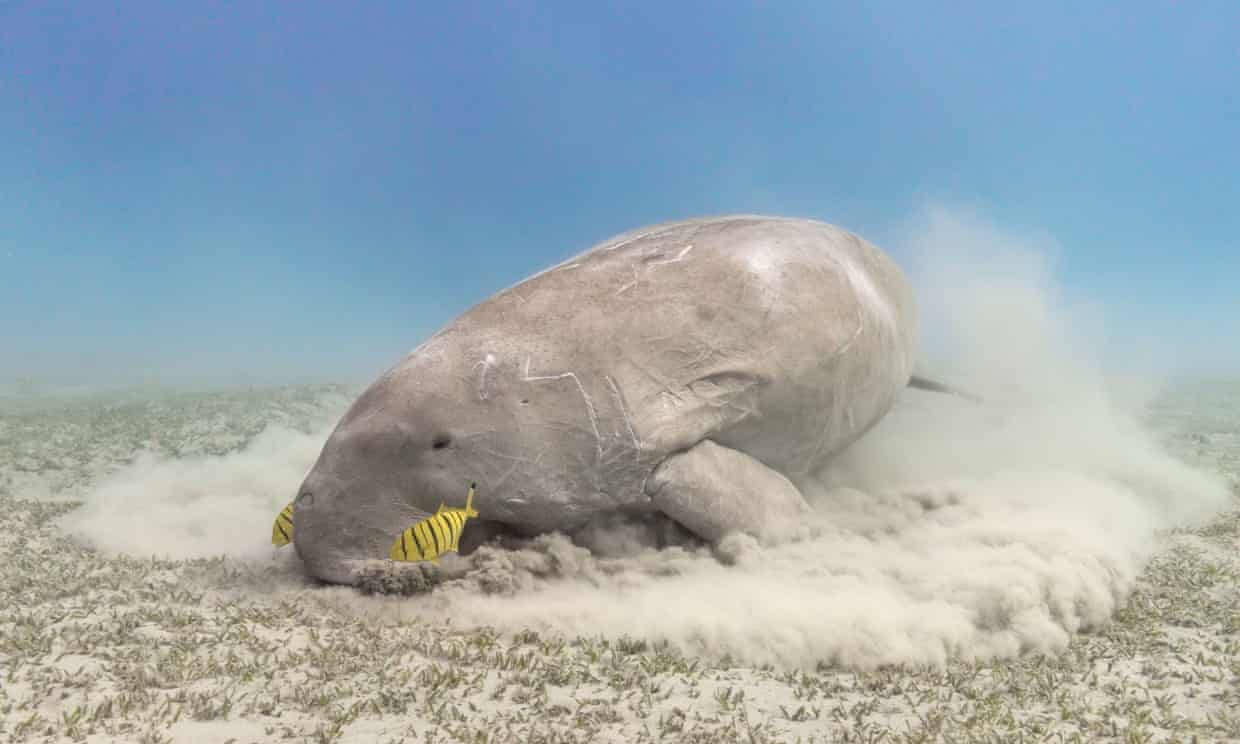 Illegal and unsustainable fishing, fossil fuel exploration, the climate crisis and disease are pushing marine species to the brink of extinction, according to the International Union for Conservation of Nature (IUCN) red list, with populations of dugongs, abalone shellfish and pillar coral at risk of disappearing for ever.
From South Africa to Australia, 20 of the world's 54 abalone species are now threatened with extinction.
In east Africa and New Caledonia, dugongs – marine mammals that largely feed on seagrass – are close to extinction, damaged by oil and gas exploration, bottom-trawling, chemical pollution and mining.
In the western Indian ocean, fewer than 250 mature dugongs are left, with fewer than 900 in New Caledonia.
The pillar coral, found from the Caribbean to the Yucatan peninsula has been moved from vulnerable to critically endangered after its population shrank by more than 80% across its range since 1990. The decline was caused by disease, bleaching from the climate crisis and fertiliser runoff.
There are 150,388 species that have been assessed by scientists for the IUCN red list, of which 42,108 are threatened with extinction. More than 1,550 of the 17,903 marine animals and plants analysed are at risk of disappearing for ever, with global heating affecting at least 41% of threatened marine species.