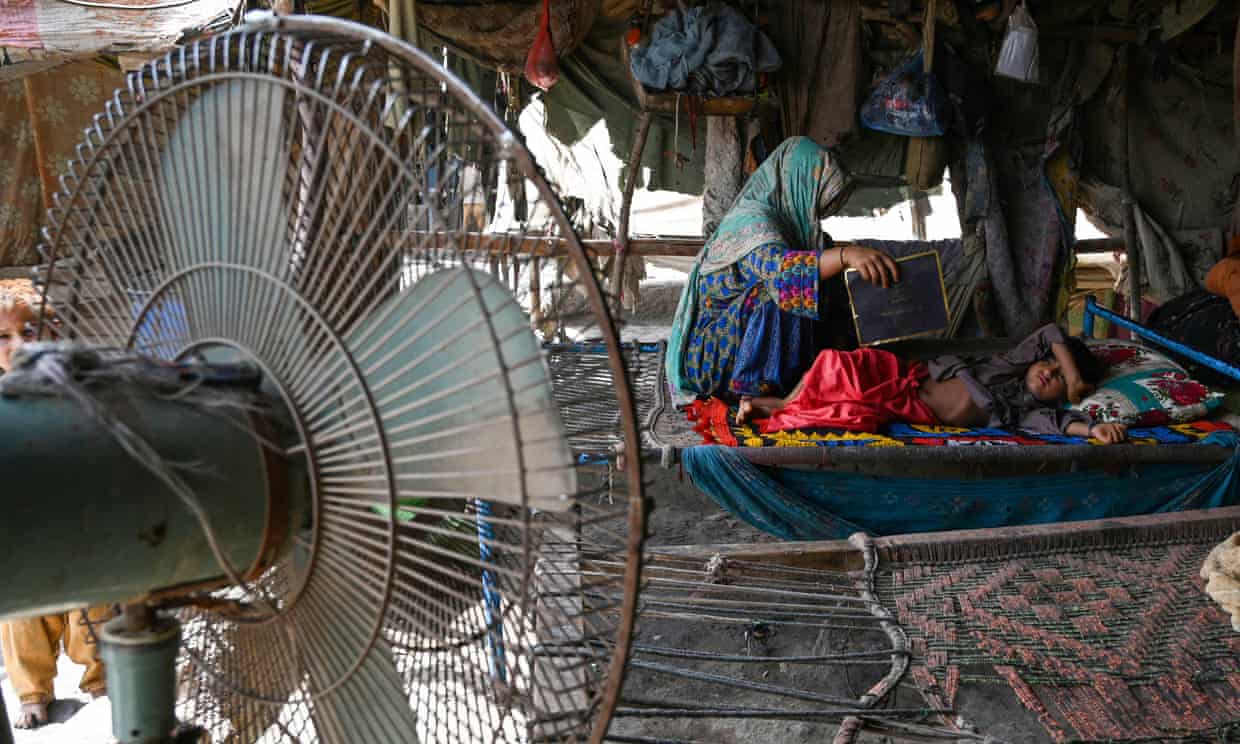 Muhammad Akbar, 40, sells dried chickpeas on a wheelbarrow in Jacobabad, and has suffered heatstroke three times in his life.
But now, he says, the heat is getting worse. "In those days there were many trees in the whole city and there was no shortage of water and we had other facilities so we could easily beat the heat. But now there are no trees or other facilities including water, due to which the heat is becoming unbearable. I'm scared that this heat will take our lives in the coming years."
As Pakistan and India sweltered during the recent heatwave, the city of Jacobabad, where Akbar lives, hit a record-breaking 51˚C (124˚F). Normally the summer heat starts from the last week of May, but this year, for the first time according to the people here, the heat began in March. Now it will continue till August.
Akbar says he is worried about the temperature this year. "The heat is increasing every year but the government, including the district administration, is not paying any attention to this serious issue." Like most of his community, Akbar goes to work early in the morning and works for 12 to 14 hours, earning about 500 rupees (£1.98, US$6.50, AU$9.20) a day. He has no choice but to face the heatwave.
Citizens complain that, despite the heatwave, the government is not providing drinking water. Donkey carts selling blue plastic cans of water can be seen in large numbers, but there are question marks over the quality of this water.
According to the district administration, the system is complete and water is being supplied through it, but the citizens say the water is polluted and not safe for drinking.
Social activist Mohammad Shaaban is deeply concerned about the rising heat. "We have protested many times for the district administration to take action but no action has been taken yet," he said. "We fear that in the next few years, Jacobabad will not be able to house humans and animals."