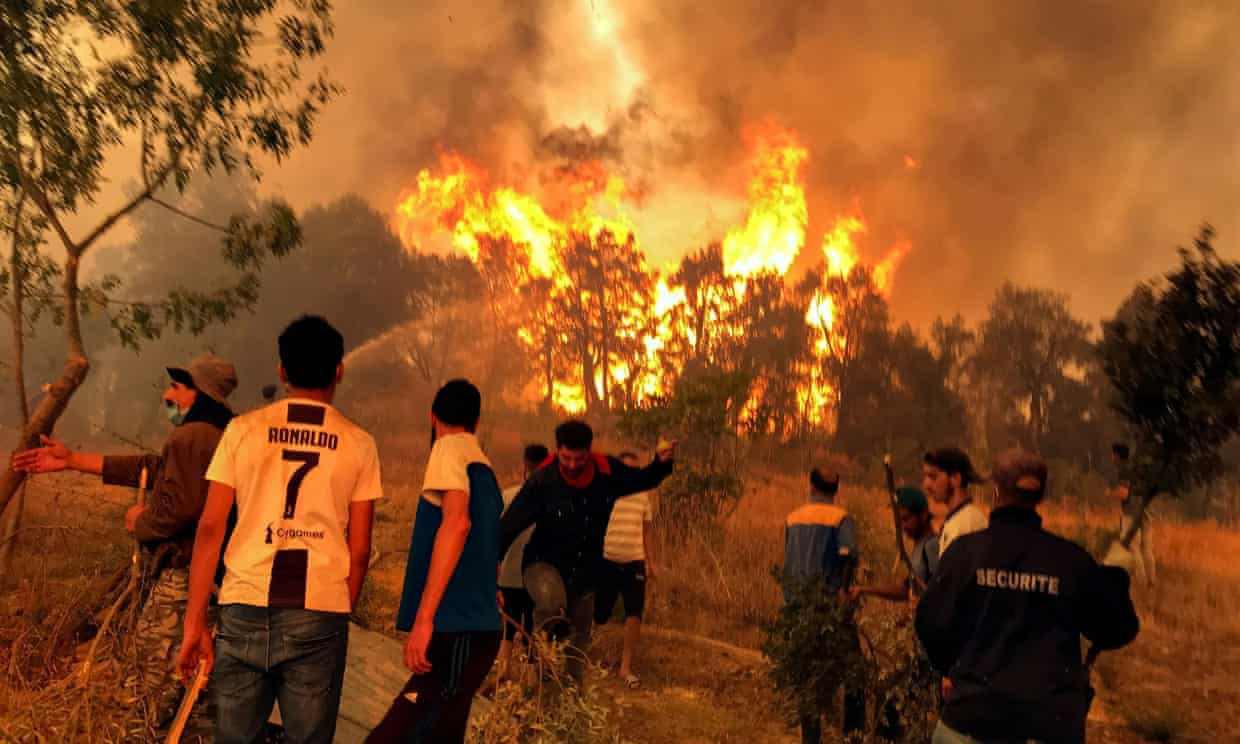 Global greenhouse gas emissions must peak in the next four years, coal and gas-fired power plants must close in the next decade and lifestyle and behavioural changes will be needed to avoid climate breakdown, according to the leaked draft of a report from the world's leading authority on climate science.
Rich people in every country are overwhelmingly more responsible for global heating than the poor, with SUVs and meat-eating singled out for blame, and the high-carbon basis for future economic growth is also questioned.
The top 10% of emitters globally, who are the wealthiest 10%, contribute between 36 and 45% of emissions, which is 10 times as much as the poorest 10%, who are responsible for only about three to 5%, the report finds. "The consumption patterns of higher income consumers are associated with large carbon footprints. Top emitters dominate emissions in key sectors, for example the top 1% account for 50% of emissions from aviation," the summary says.
The report underlines the lifestyle changes that will be necessary, particularly in rich countries and among the wealthy globally. Refraining from over-heating or over-cooling homes, walking and cycling, cutting air travel and using energy-consuming appliances less can all contribute significantly to the reductions in emissions needed, the report finds.
Eating patterns in many parts of the rich world will also need to change. "A shift to diets with a higher share of plant-based protein in regions with excess consumption of calories and animal-source food can lead to substantial reductions in emissions, while also providing health benefits … Plant-based diets can reduce emissions by up to 50% compared to the average emission intensive western diet," the report says.
The investment needed to shift the global economy to a low-carbon footing is also missing. Current investment falls below what is needed "by a factor of five", even to hold warming to the higher limit of 2˚C, according to the report.
The scientists echo the recent advice from the International Energy Agency that no new fossil fuel development can take place if the world is to stay within 1.5˚C of heating.