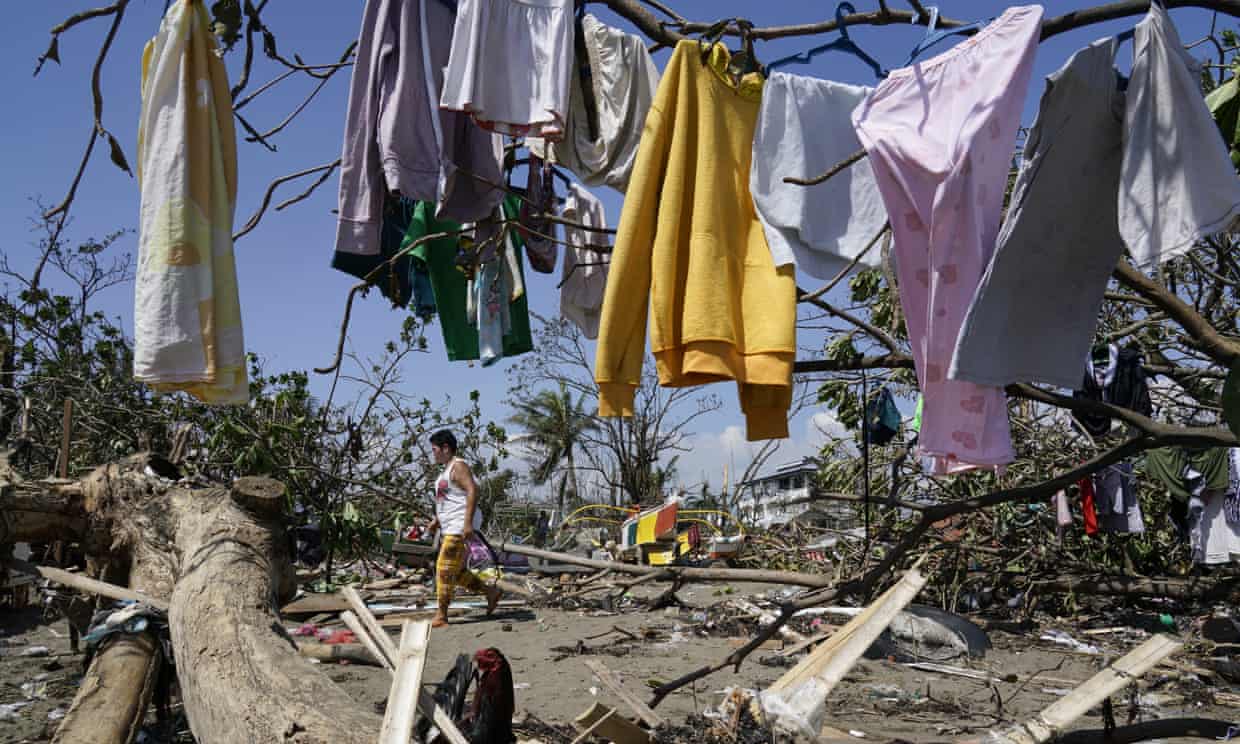 A few days before Christmas, Super-typhoon Rai – known locally as Odette – ravaged the Philippines. Lost lives continue to climb two weeks on. Vast numbers of buildings were destroyed – from houses to schools; food crops lost to flooding.
On average, 20 storms and typhoons hit the Philippines each year and they are growing progressively more destructive. The culprit is greenhouse-gas emissions from human activities. The Philippines contributes less than 0.4% to the climate crisis; the global north is responsible for 92%. The Philippines pays the price for problems produced in the north.
Despite the Philippines' small part in the worsening climate crisis, the threat to the country is huge. Rising sea levels from global heating will submerge parts of the country, creating thousands of climate refugees. Drought and flooding will hit agricultural production and destroy ecosystems. The risk and intensity of health emergencies, such as dengue and diarrhoea, will increase.
Natural defences have not been protected. Dams have been built on ecologically important rivers; dolomite mining continues, and new coal-powered plants are still being built. A few days after the typhoon, a four-year ban on open-pit mining was lifted to help economic recovery, disregarding the contribution of mining to the typhoons and rainfall that are battering the economy in the first place.