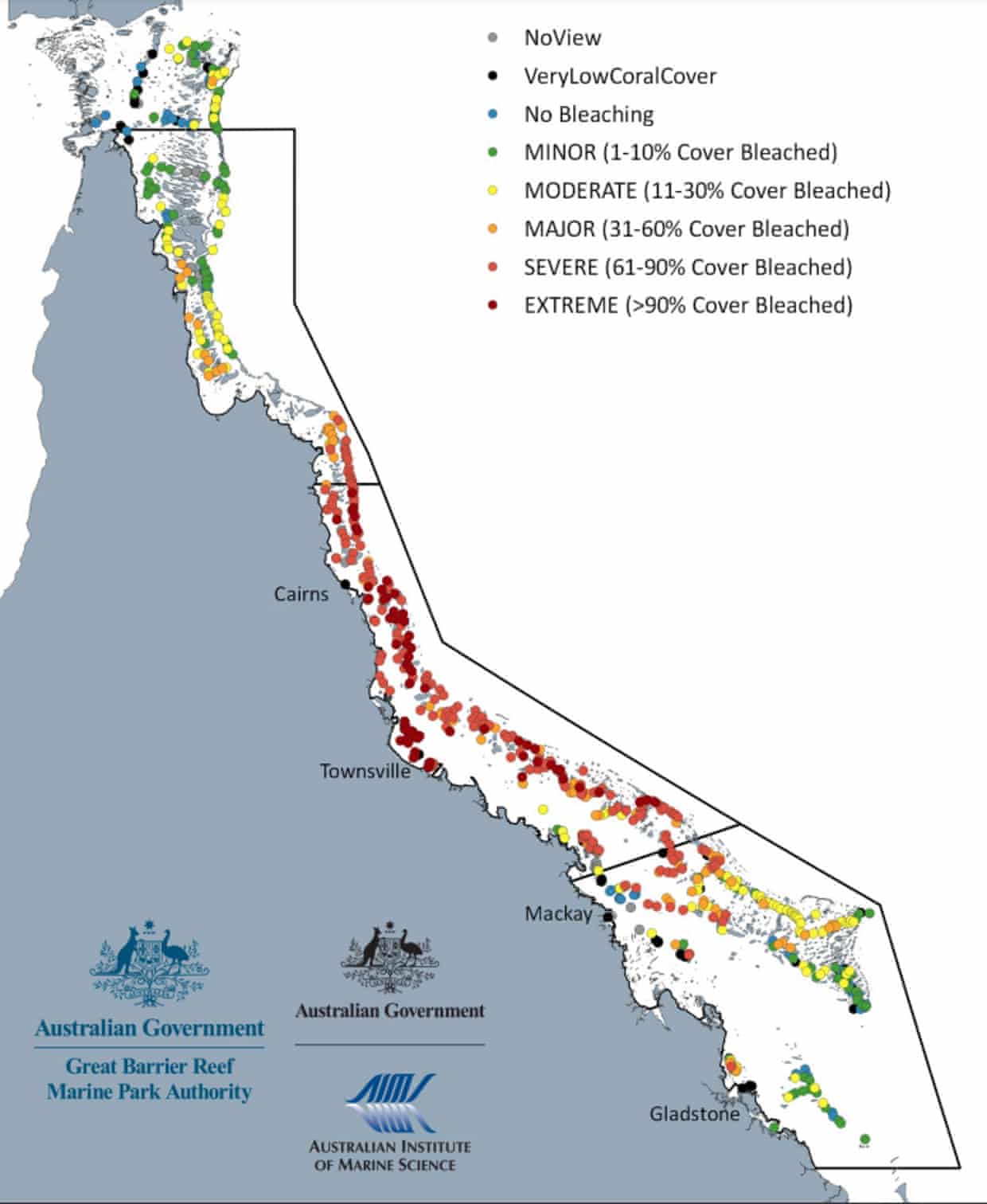 The Reef snapshot: summer 2021-22, quietly published by the Great Barrier Reef Marine Park Authority on Tuesday night after weeks of delay, said above-average water temperatures in late summer had caused coral bleaching throughout the 2,300km (1,429 mile) reef system, but particularly in the central region between Cape Tribulation and the Whitsundays.
"The surveys confirm a mass bleaching event, with coral bleaching observed at multiple reefs in all regions," a statement accompanying the report said. "This is the fourth mass bleaching event since 2016 and the sixth to occur on the Great Barrier Reef since 1998."
It was the first mass bleaching event recorded during a cooler La Niña year.