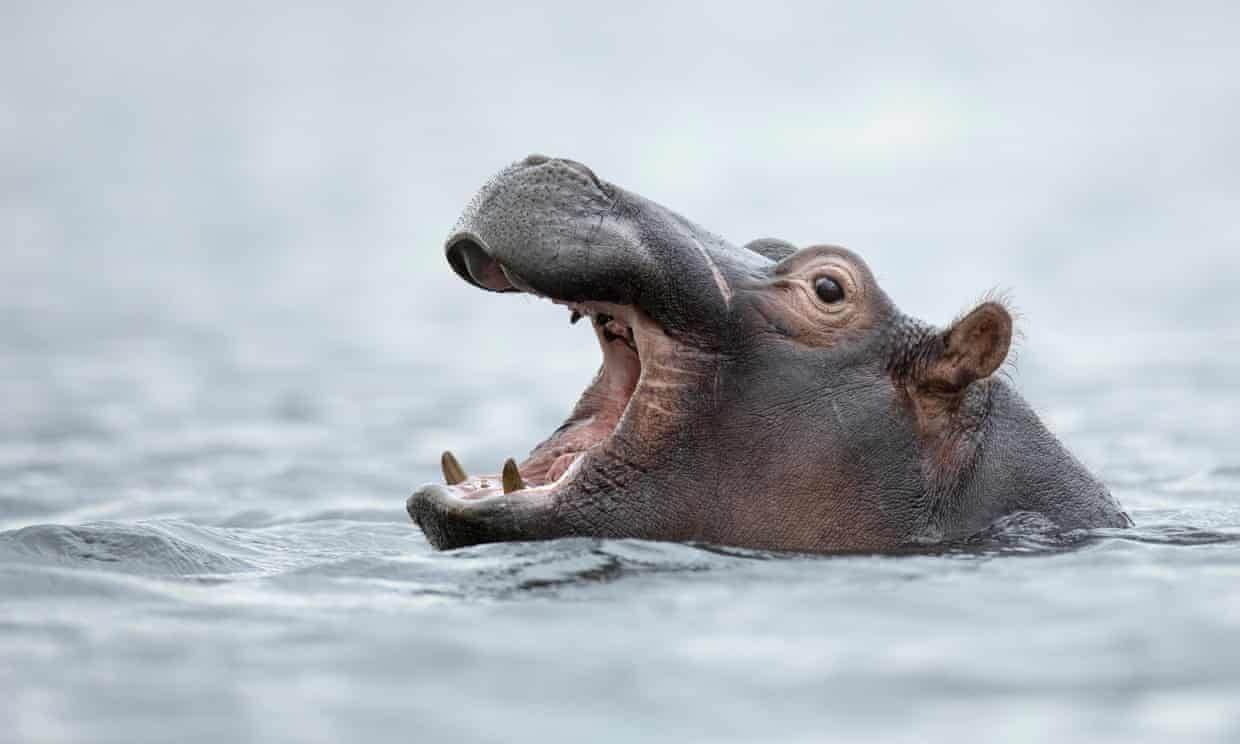 The hippopotamus is one of the world's heaviest land animals; males can weigh as much as 1,800kg, and they are often found in large groups. The animals are especially vulnerable to overexploitation due to their long gestation periods of eight months, and females not reaching sexual maturity until nine or 10 years.
As well as the trade in ivory – found in its teeth – and animal parts, they are threatened by habitat loss and degradation, and the effects of global heating.
Hippos are also legally traded for commercial purposes and hunting trophies.
In 2016, hippos were classified as vulnerable to extinction on the IUCN red list with local declines, particularly in west Africa.
10 west African countries, including Togo, Gabon and Mali, have proposed that hippos be given the highest protection.
If approved, it would mean a total international ban on the trade in hippo body parts and ivory to help avert the decline of the species. It is estimated that at least 77,579 hippo parts and products were legally traded from 2009 to 2018.