This page has not yet been updated with energy data from BP for year 2019, which was the most recent as of August 2020. The most recent year of data on this page is 2018, except for electricity data which is 2019.
The concepts presented here are explained in the post Energy accounting.
CO₂ emissions
Primary energy supply


A measure of carbonisation is the carbon intensity of primary energy supply, shown below, which is the mass of carbon dioxide emitted per Joule of supplied energy. Chart 7 shows that in 2017 Australia's energy supply was more carbon intensive ('dirtier') than China's,7 and the world.8
Energy consumption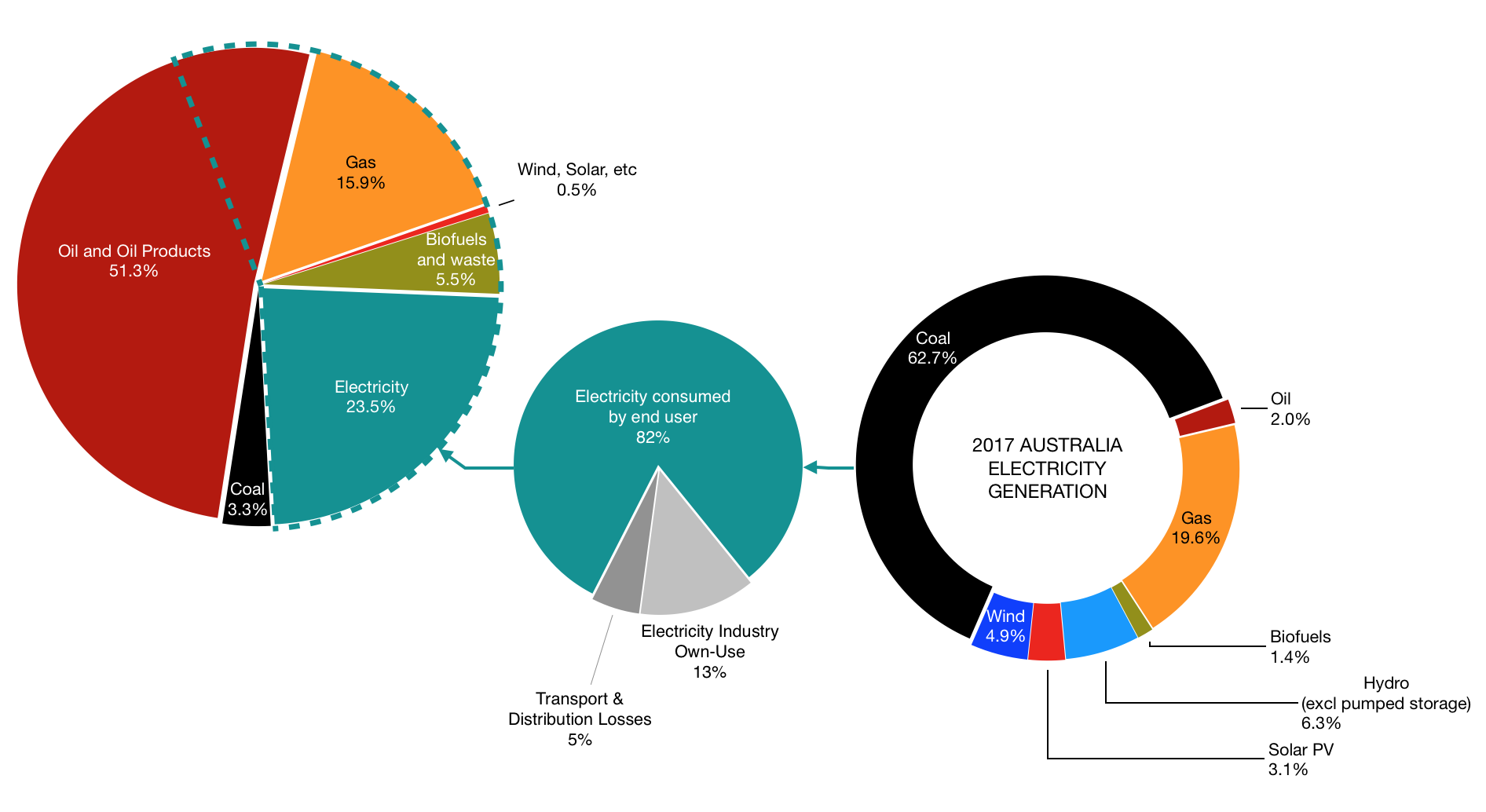 Half of Australia's transport fuel is processed from crude oil by Australia's four refineries,12 and 83% of this crude oil is imported.13. The other half of transport fuel is imported; 51-53% from Singapore, 18% from South Korea, 12% from Japan and the remaining 17% to 19% from other countries.13
Electricity
In 2016 Australia had 23 operating coal fired power stations, with a combined capacity of 25GW.14 15 Based on announced closures and the expectation of a 50 year operating life, as specified by Transgrid,16 all but Bluewaters 1 and 2 power stations in WA are expected to close prior to 2052 – that amounts to 98%17 of coal power generation capacity, which in 2019 was 56% of total electricity generation.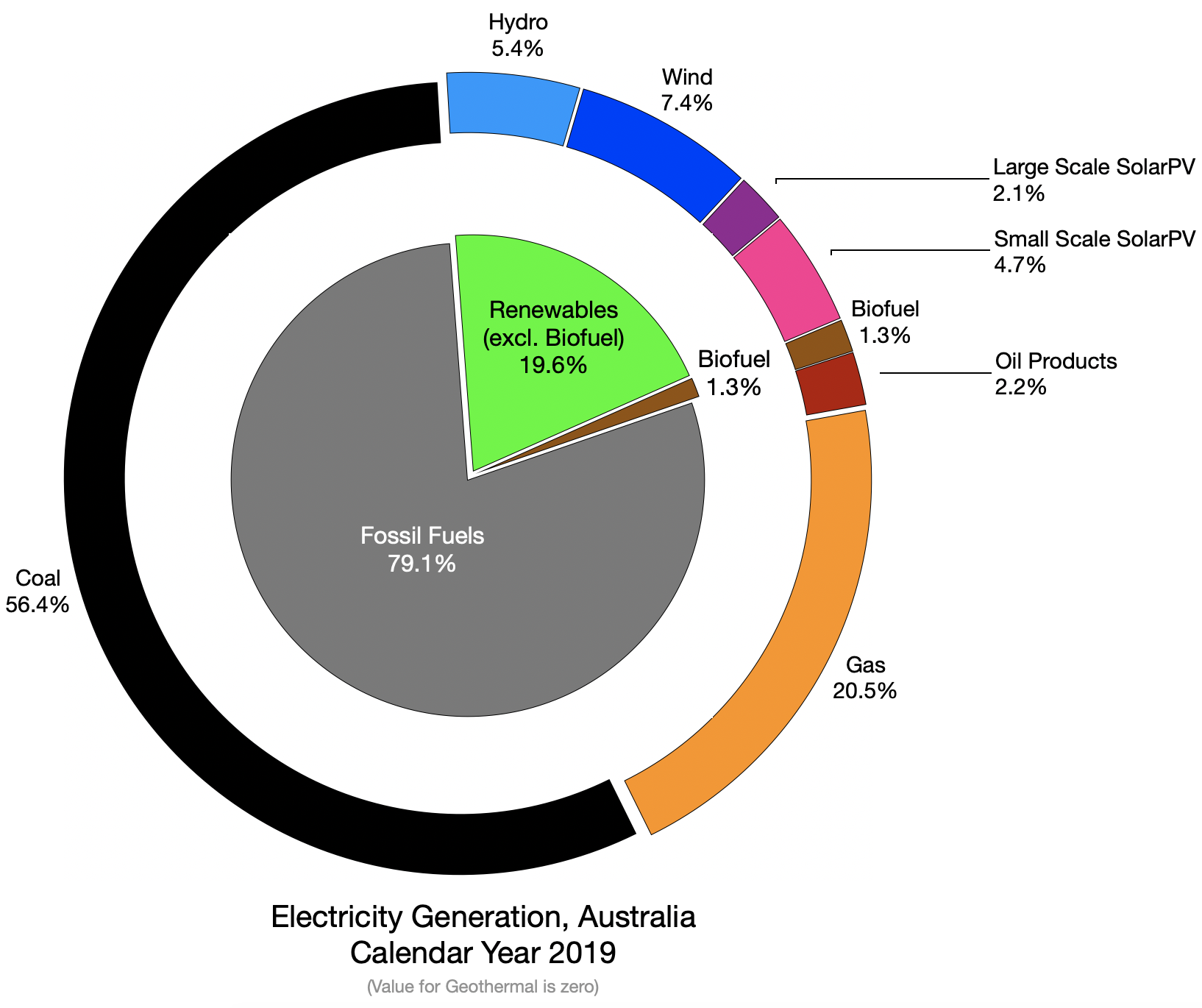 Additions of renewables are consistent after 2009 (except in 2012).

Chart 15 shows that over the past decade, coal's share has reduced by 16%. Despite the share of gas increasing by almost 5%, the share of renewables has replaced that of fossil fuels.
Chart 16 shows the change of electricity generated by each fuel type in calendar year 2019 relative to 2018. While this chart provides information about the rate of change of each fuel, it omits information about scale because each fuel is compared with its own previous value. Chart 17 provides information about rate and scale by displaying how each fuel changed in 2019 relative to total electricity generation in 2018.
Despite the reduction of hydro, the growth of generation by renewables not only replaced the reduction of fossil fuels, but added half as much again (i.e (2.18-1.41)/1.41 = 55%).
Footnotes