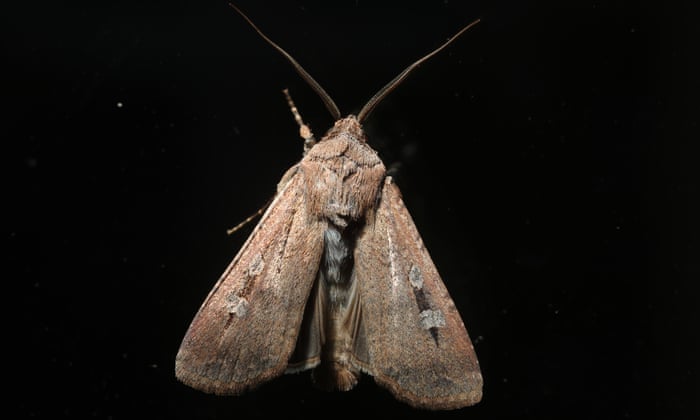 Among the species listed is the bogong moth.
Scientists have detected steady declines in numbers of bogong moths since the 1980s. But in 2017 and 2018 that crashed to numbers so low the species was described as "undetectable" in the alpine regions where it used to arrive in spring in numbers as high as 4.4 billion.
The ecologist, Ken Green, has been monitoring bogong moths for 40 years.
He and other researchers were consulted by the International Union for the Conservation of Nature as part of the assessment and asked if they could quantify the size of the declines.
"They said are we talking 60%? Or 40%? And we said no. Three years ago we had a decline of about 99.5%."
Green recalls one set of surveys in the Canberra and Kosciuszko region in 2017 and viewing one cave that would typically house 17,000 moths a square metre. He said they could see just three moths inside.
Factors including pesticides and urban light pollution have been considered in relation to the decline in the species.
Green said Australia's drought through 2017, 2018 and 2019 was likely the largest contributor. He said last summer recorded a slight improvement in populations but numbers were, at best, 5% of what they used to be.